When the summer months arrive, many individuals in Acton look forward to doing a yard waste clearance. It's tempting to stack things in your yard throughout the winter months, only to discover that the excellent weather has arrived and your garden has become a shambles! One of the possibilities for helping you clean up your home so that you can perform your gardening properly is to hire a garden clearance and garbage disposal business. Consider how difficult it would be for a gardener to do their gardening when there is furniture and other items strewn about the location.
You can do a clearance yourself, but it's not recommended because for a modest charge, hiring a clearance firm in Acton, W3 will make your life much easier. Many people are unaware that the real currency we have in life is time, which we can never get back once we have spent it. Having rubbish removal professionals come in and reorganize your garden into something you'd like to landscape is a tremendous relief! If you've never hired a junk removal business before, you'll have a lot of questions that you'll want to be addressed before you go ahead and employ one. We've taken the time to answer any questions you might have to help your hire go as smoothly as possible.
The first step in choosing a waste removal company is to figure out what you want to be removed. There may be tiny items that the company needs to remove, and there may be larger items such as branches, garden furniture, and heaps of leaves for which the firm will need to provide a skip. You must first decide what you want to be accomplished. You can then phone them once you've decided what you need to be done.
The second piece of advice for selecting a lawn waste removal company in W12 is to search around for the greatest price! You don't want to employ a company just to discover later that you could have obtained it for less money. Shopping around makes you a more informed customer, which will benefit you in the long term? Once you've selected a company you like, you'll need to get a quote from them.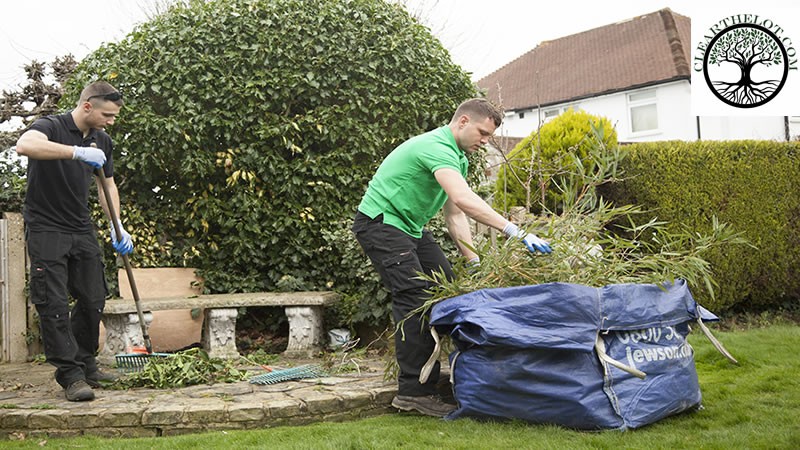 The third point to remember when hiring a clearance firm in the W3 region is to make sure their quote includes VAT. Many customers acquire an estimate and believe it is acceptable, only to discover that when the provider adds their VAT at the end, it is borderline unaffordable. Also, make sure the quote is valid for 30 days since this will allow you plenty of time to reconsider if you don't want to proceed with the service right away.
Last but not least, be certain that the firm providing clearance services is legitimate and trustworthy. Unfortunately, there are so many businesses in Acton who think nothing of dressing up, enticing customers to pay, and then leaving with the money. Always conduct background checks to ensure that you are dealing with a reputable organization. Following these simple guidelines will have your landscape sparkling in no time!