Maintaining a beautiful and tidy garden is a priority for many homeowners. But the costs associated with professional garden clearance services can often deter those on a tight budget. However, with some careful planning and cost-effective strategies. It is possible to achieve an affordable garden clearance without compromising on the beauty and functionality of your outdoor space.
The Lot offers a comprehensive range of services including house clearance, garden clearance, office clearance, fencing, garage conversions, interior decorating, property refurbishment, and scaffolding services in London and Surrey. Visit Clearthelot.com for top-notch cleaning services in these areas.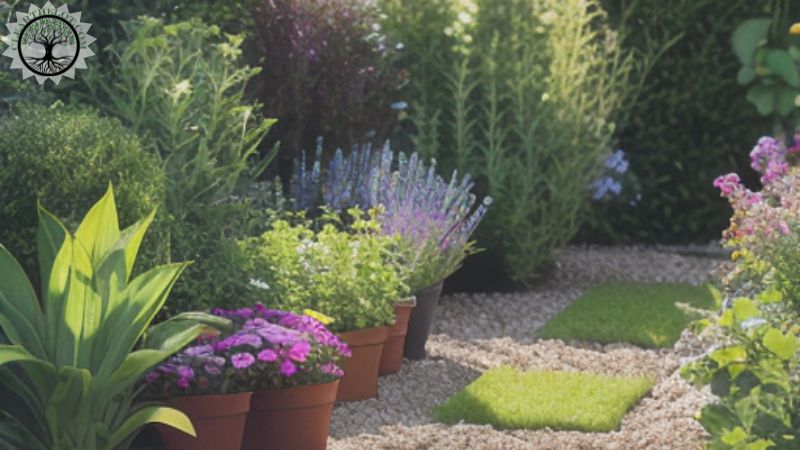 In this article, we will explore various tips, tricks, and DIY approaches that can help budget-conscious homeowners transform their overgrown or cluttered gardens into stunning and well-maintained havens, all while keeping expenses under control.
Assessing the Garden's Needs
Before diving into any garden clearance project. It is important to assess the needs of your garden. Take a thorough walk around your outdoor space. Identifying areas that require attention, such as overgrown plants, weeds, fallen leaves, or accumulated debris. Make a checklist of the tasks that need to be completed, prioritizing based on urgency and available resources.
Planning and Budgeting
Once you have a clear understanding of the tasks at hand. It's time to plan your garden clearance project. Start by setting a realistic budget that aligns with your financial capabilities. Research the costs of equipment rental. Waste disposal services, and any additional materials you might need.
Consider breaking down the project into smaller, manageable phases. This will not only help you tackle the clearance process efficiently but also spread out the expenses over time. Set aside some funds for unexpected contingencies that may arise during the project.
DIY Garden Clearance Techniques
One of the most cost-effective approaches to garden clearance is opting for a do-it-yourself (DIY) approach. Here are some techniques to consider:
Pruning and Trimming: Invest in a good pair of pruning shears or loppers to trim overgrown branches and shrubs. Regular pruning not only keeps plants healthy but also enhances the overall aesthetic appeal of your garden.
Weed Control: Hand-pulling weeds can be time-consuming but is an effective and budget-friendly method. For larger areas, consider using mulch or weed-control fabric to suppress weed growth.
Composting: Instead of paying for disposal services, create your compost pile using garden waste. Composting not only reduces waste but also provides nutrient-rich soil for your plants.
Recycling and Upcycling: Repurpose old containers, pallets, or tires to create unique planters or garden décor. Get creative and turn unwanted items into functional and visually appealing elements in your garden.
Renting Equipment: Instead of buying expensive gardening equipment, consider renting tools such as lawnmowers, hedge trimmers, or chippers. Renting equipment for a specific period can significantly reduce costs.
Waste Disposal Options
Proper waste disposal is an essential part of any garden clearance project. Explore the following options to minimize costs:
Local Green Clearance Waste Collection: Many local authorities offer Local Garden Clearance waste collection services, either free or at a minimal charge. Check with your local council for details and schedules.
Composting: As mentioned earlier, create a compost pile to recycle garden waste, reducing the need for external disposal.
Community Garden Centers: Some community garden centres accept garden waste for composting or recycling. Inquire about their policies and any associated fees.
Home Waste Management: For smaller gardens, consider cutting waste into manageable sizes and disposing of it gradually in your regular House Clearance waste bins.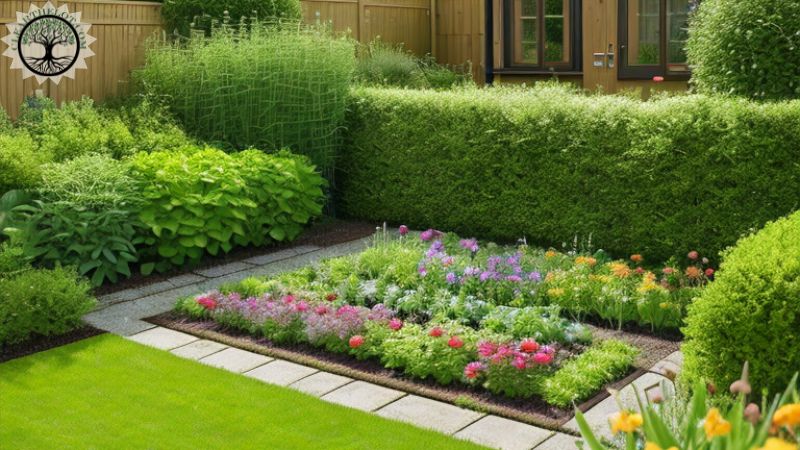 Garden Clearance Near Me: Long-term Maintenance Strategies
After completing your garden clearance. It is crucial to implement long-term maintenance strategies to avoid future overgrowth and clutter. Regularly monitor and address weed growth, invest in appropriate plant care, and set aside time for routine garden maintenance tasks such as pruning, mowing, and leaf removal.
Seeking Assistance from Friends and Neighbors
If you find the garden clearance project too overwhelming to handle on your own. Consider reaching out to friends and neighbours for assistance. Many hands make light work, and involving others can create a sense of community while reducing costs.
Organize a garden clearance day where friends and neighbours can volunteer their time and effort to help with various tasks. Assign specific areas or tasks to each person. Ensuring that everyone feels involved and productive. This collaborative approach not only cuts down on labour costs but also fosters a sense of camaraderie and shared responsibility within the community.
To show your appreciation, consider hosting a small gathering or providing refreshments as a gesture of gratitude. This not only creates a positive atmosphere but also strengthens the bond between neighbours.
The Lot offers a comprehensive range of services including house clearance, garden clearance, office clearance, fencing, garage conversions, interior decorating, property refurbishment, and scaffolding services in London and Surrey. Visit Clearthelot.com for top-notch cleaning services in these areas.
Remember to research the specific needs and growth requirements of plants before making any purchases. Choosing the right plants for your garden's climate and soil conditions will increase their chances of survival and minimize unnecessary expenses.
Researching Affordable Garden Clearance Supplies and Plants
When it comes to revamping your garden on a budget. It's important to be resourceful and seek out affordable garden supplies and plants. Consider the following options:
Nurseries and Garden Centers: Research local nurseries and garden centres for sales, discounts, or end-of-season offers. They often reduce prices on plants and garden supplies to make way for new stock.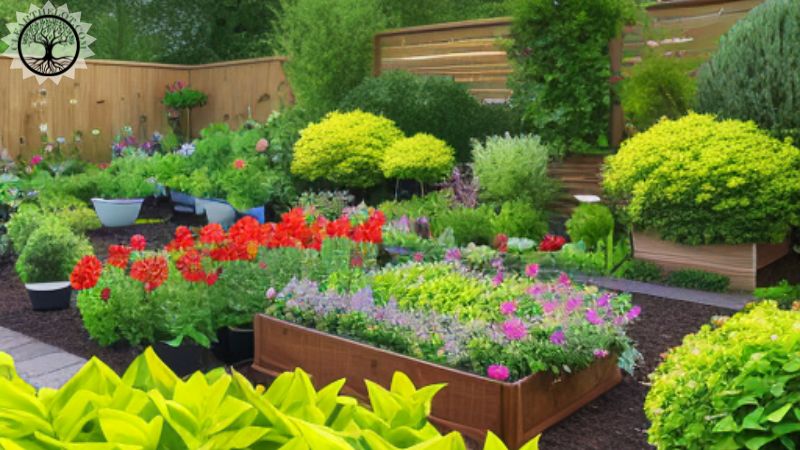 Online Marketplaces and Classifieds: Explore online marketplaces and classified websites. Where individuals sell plants, tools, and other garden-related items at discounted prices. Be cautious and verify the quality and condition of the items before making a purchase.
Plant Swaps or Exchanges: Connect with fellow garden enthusiasts in your community and organize plant swaps or exchanges. This allows you to diversify your garden without spending a fortune. Some gardening clubs or community organizations also host plant sales or swaps, providing an excellent opportunity to obtain new plants at affordable prices.
Seeds and Cuttings: Consider growing plants from seeds or taking cuttings from existing plants in your garden. This saves money and allows you to propagate plants and expand your garden over time.
Perennial Plants: Invest in perennial plants that come back year after year, as they offer long-term value for your affordable garden clearance. These plants require less maintenance and save you money on replacing annuals each season.
Garden Clearance Cost: Conclusion
By leveraging the support of friends and neighbours, and exploring affordable options for garden supplies and plants. You can further enhance the affordability of your garden clearance project. Collaborative efforts and resourceful shopping will not only reduce costs but also create a sense of community and satisfaction in transforming your garden within a limited budget.
The process is simple if you're interested in getting garden clearance services from Clear The Lot. You can contact them via 0773 467 8923 or info@clearthelot.com to request a quote and schedule an appointment. Their team will visit your property to assess the job and provide a competitive price based on the volume and weight of the waste to be cleared.
With careful planning, DIY techniques, and smart decision-making. You can enjoy a beautifully cleared and well-maintained garden that brings joy and relaxation to your home without straining your finances. Achieving an affordable garden clearance is not an impossible task for budget-conscious homeowners. You can transform your outdoor space without breaking the bank.
Remember, maintaining a beautiful garden requires consistent effort. To implement long-term maintenance strategies to preserve the beauty and functionality of your revitalized garden. With determination, creativity, and a bit of hard work. You can enjoy a stunning garden that reflects your style While staying within your budget.