A well-maintained garden is a delight to the senses, providing beauty, fresh air, and a space to relax and rejuvenate. However, as much as we love our gardens. They require regular maintenance, including clearing of unwanted debris, overgrown vegetation, and dead plants. The garden clearing is an essential part of garden maintenance. It's essential to do it efficiently to avoid wasting time and effort. Clear The Lot offers a comprehensive range of services including house clearance, 
Garden Clearance
, office clearance, fencing, garage conversions, interior decorating, property refurbishment, and scaffolding services in London and Surrey. Visit 
Clearthelot.com
 for top-notch cleaning services in these areas.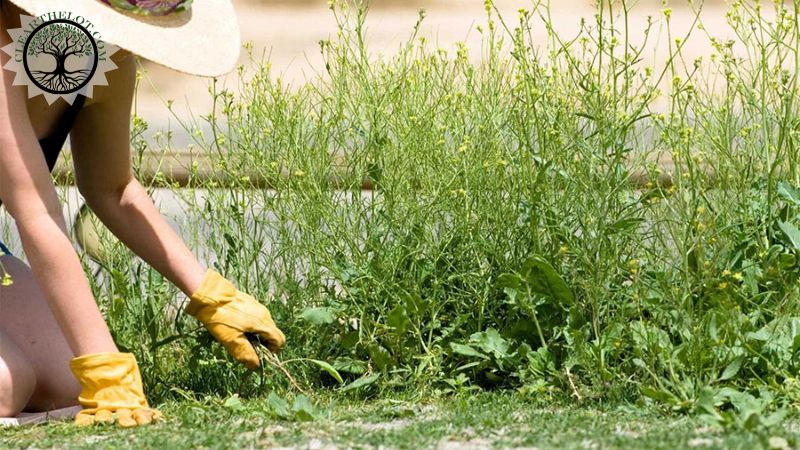 Assess Your Garden
Before starting the garden-clearing process. It's essential to assess your garden and identify the areas that need attention. Start by taking a walk around your garden, taking note of any overgrown or unwanted plants, piles of leaves, broken pots, or other debris that needs clearing. Assess the areas that need pruning, and take note of any trees, shrubs, or plants that require special attention.
Gather Your Tools and Supplies
Garden clearing requires the right tools and supplies to do the job efficiently. Some of the tools and supplies you'll need include:
Pruning shears
Hand saw
Hedge trimmers
Loppers
Rake
Shovel
Garden waste bags or bins
Having the right tools and supplies at hand will make the clearing process much easier and more efficient.
How to Start Clearing
Once you've assessed your garden and gathered your tools and supplies. It's time to start clearing. Here's a step-by-step guide to clearing your garden efficiently: Start by pruning overgrown or unwanted plants, shrubs, and trees. Use pruning shears or hand saws for smaller plants and hedge trimmers or loppers for larger plants. Make sure to prune evenly and carefully to avoid damaging the plants. Remove any dead or diseased plants and shrubs. If they're small, use your hands to pull them out. If they're large, use a shovel to dig them out. Rake up any leaves, debris, and other unwanted materials. Use a rake to gather them up into a pile, and then use a shovel to put them into garden waste bags or bins. Remove any broken pots or other debris from the garden. You can either discard them or recycle them if possible. Cut back any overgrown or tangled branches that may be obstructing walkways or paths. Use pruning shears or a hand saw for smaller branches and loppers for larger ones. Once you've cleared all the unwanted debris and plants, use a rake to even out the soil and prepare it for new plants or seeds.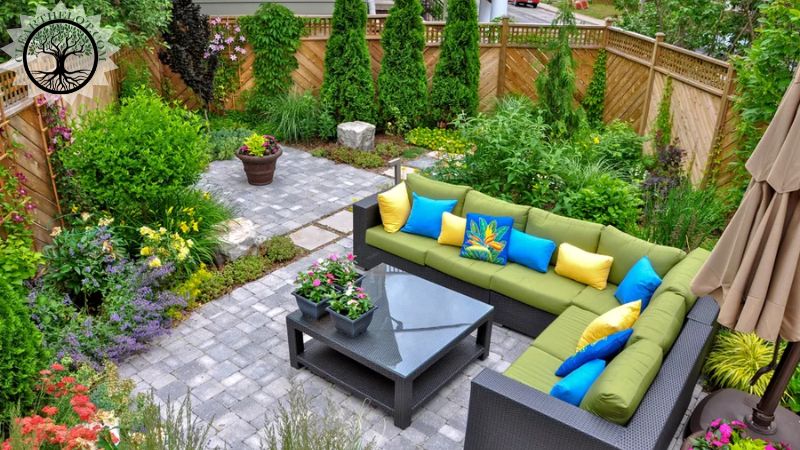 Disposal of Garden Waste
Once you've finished clearing your garden. It's essential to dispose of the garden waste responsibly. Here are some eco-friendly disposal options for your garden waste:
Composting:
Garden waste, such as leaves, twigs, and small branches, can be composted to create nutrient-rich soil for future planting.
Garden Waste Collection Services:
Many local authorities offer garden waste collection services, which pick up garden waste directly from your home and compost it for you.
Recycling Centers:
You can take garden waste to a local recycling centre that accepts green waste for recycling.
Upcycling:
Consider upcycling your garden waste by using it for creative DIY projects, such as making garden ornaments, bird feeders, or planters. To learn more about
House Clearance
, click here.
Tips for A More Sustainable and Eco-Friendly Garden Clearing
Here are some additional tips for a more sustainable and eco-friendly garden clearing: Use electric or manual garden tools instead of gas-powered ones to reduce air and noise pollution. Donate or sell any unwanted plants, pots, or garden tools to a local gardening community or a charity organization. Use natural and organic methods for pest control and fertilization instead of harmful chemicals that can harm the environment and wildlife. Plant native species that are adapted to the local climate and require less water and maintenance. By implementing these sustainable practices. You can not only clear your garden efficiently but also contribute to a healthier and eco-friendlier environment. Remember, every small action counts, and your garden can make a positive impact on the planet.
Compost your garden waste instead of throwing it away. Composting is a natural process of decomposing organic matter that turns it into nutrient-rich soil. By composting your garden waste. You can reduce landfill waste and create your compost to use in your garden. Use recycled materials for garden structures and decorations. Instead of buying new garden decorations, try repurposing old items or using recycled materials. For example, you can create a garden border using old wine bottles or make a birdhouse from reclaimed wood. Hire a professional garden clearance service that uses eco-friendly disposal methods. If you prefer to hire a garden clearance service, make sure they use sustainable and eco-friendly disposal methods. Look for companies that recycle garden waste or use it for biomass energy production.
Garden Clearance Cost: Hand removal
For small or medium-sized gardens, hand removal can be an effective method for clearing weeds, plants, and debris. This method involves manually pulling up unwanted plants and removing debris by hand. It's a labour-intensive process. But it's eco-friendly and doesn't require any machinery or chemicals.
Mulching:
Mulching is the process of spreading organic matter over the soil surface to help retain moisture, suppress weed growth, and add nutrients to the soil. By using a mulching machine, you can chop up garden waste into small pieces and spread it over your garden as mulch. This method not only clears your garden but also improves soil health and fertility.
Composting:
As mentioned earlier, composting is an effective way to dispose of garden waste and create nutrient-rich soil. Instead of throwing away your garden waste, you can collect it in a compost bin and let it decompose naturally. Once it's ready, you can use it as a soil amendment or fertilizer for your garden.
Biomass energy production:
Some garden clearance services use garden waste to produce biomass energy. Biomass energy is a renewable energy source that involves burning organic matter (such as wood chips, grass, and garden waste) to generate heat and electricity. This method not only clears your garden but also produces clean energy that can be used to power homes and businesses.
House Clearance London: In conclusion
By choosing one or more of these eco-friendly methods for garden clearance, you can clear your garden without harming the environment. Plus, you'll be able to reuse garden waste to benefit your garden or produce clean energy. Clearing your garden can be a challenging task. But by following these steps. You can do it efficiently and effectively. In conclusion, clearing your garden doesn't have to be harmful to the environment. By using sustainable and eco-friendly methods, you can clear your garden efficiently and without causing any harm to the planet. Take care of your garden and the environment, and you'll enjoy a beautiful, sustainable outdoor space for years to come. If you're interested in getting garden clearance services from Clear The Lot, the process is simple. You can
contact
them via
0773 467 8923
or
info@clearthelot.com
to request a quote and schedule an appointment. Their team will visit your property to assess the job and provide a competitive price based on the volume and weight of the waste to be cleared.