Compulsive hoarding is a disorder characterized by the excessive accumulation of objects and the inability to discard them, resulting in cluttered living spaces. For many people, hoarding can be a difficult issue to address, and it often requires the help of professionals to resolve it. In this article, we'll discuss the topic of compulsive hoarding and how house clearance specialists can help those affected.
The first step in addressing a hoarding situation is recognizing that it is a problem. Hoarding can be detrimental to an individual's physical and mental health and overall quality of life. It can cause social isolation, financial strain, and even fire hazards. Hoarding can also be a source of embarrassment and shame for those affected, leading them to avoid seeking help.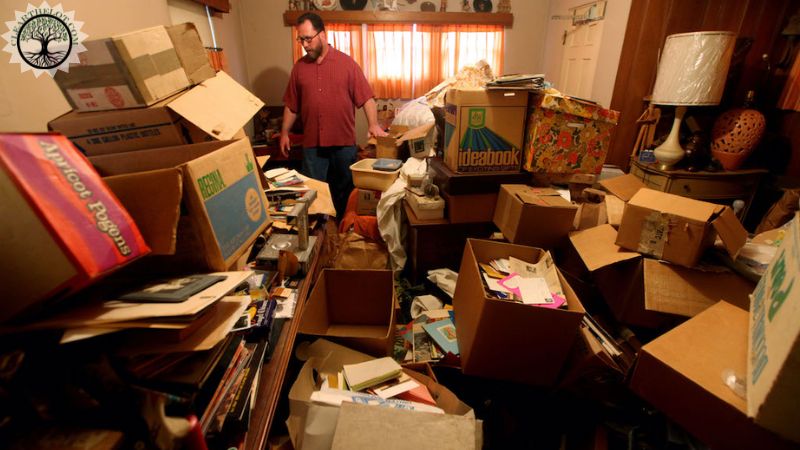 House clearance specialists are trained to handle hoarding situations with sensitivity and understanding. They can work with individuals to develop a plan to declutter and organize their living spaces. While also providing emotional support and encouragement. The goal of a house clearance specialist is not just to remove clutter, but to help individuals create a functional and safe living environment.
Symptoms of Compulsive Hoarding
The symptoms of compulsive hoarding can vary from person to person. But they often involve the excessive accumulation of possessions, clutter, and difficulty getting rid of items. Here are some of the most common symptoms of compulsive hoarding:
House Clearance: Difficulty Discarding Items
Hoarders often struggle to discard or part with their possessions, even if they are of no value or use.
Accumulation of Clutter: Hoarders may have excessive amounts of clutter in their living spaces, making it difficult to navigate or use the area.
Emotional Attachment: Hoarders often form emotional attachments to their possessions, making it difficult to let go of them.
Distress: The thought of getting rid of possessions can cause significant distress and anxiety for hoarders.
Avoidance: Hoarders may avoid having visitors or inviting people into their homes due to the clutter and disorganization.
The process of decluttering a hoarder's home can be a lengthy and challenging task. It often involves sorting through large amounts of objects and deciding what to keep, donate, sell, or dispose of. House clearance specialists use a variety of techniques to make this process easier, including creating a sorting system, organizing items by category, and providing storage solutions.
One important aspect of decluttering a hoarder's home is understanding that the individual may have emotional attachments to their possessions. House clearance specialists approach these situations with empathy and respect. Acknowledging the individual's feelings while also encouraging them to let go of items that are no longer necessary or useful.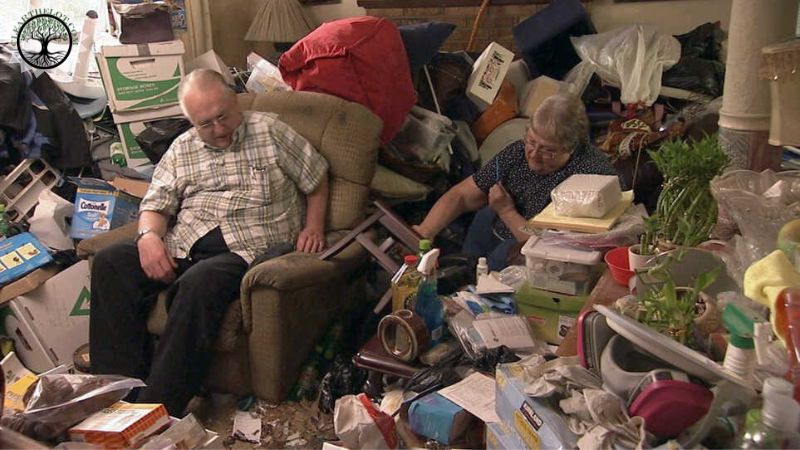 Clear The Lot offers a comprehensive range of services including house clearance, garden clearance, office clearance, fencing, garage conversions, interior decorating, property refurbishment, and scaffolding services in London and Surrey. Visit Clearthelot.com for top-notch cleaning services in these areas.
House Clearance Specialists
In addition to decluttering, house clearance specialists can also provide deep cleaning services to restore the home to a safe and hygienic state. This can involve sanitizing surfaces, removing mould and mildew, and addressing pest infestations. A clean and organized living space can help individuals feel more comfortable and relaxed in their homes.
It's important to note that compulsive hoarding is a complex issue that often requires ongoing support and treatment. House clearance specialists can provide a valuable service in the initial stages of addressing a hoarding situation. But individuals need to seek additional help as needed. This may involve working with a therapist or support group to address the underlying emotional issues that contribute to hoarding behaviours.
Compulsive hoarding is a disorder that affects millions of people worldwide. It is a mental health condition that causes individuals to accumulate and hold onto excessive amounts of possessions. Often leading to clutter and disorganization in their living spaces. In this article, we will explore the definition of compulsive hoarding, its symptoms, causes, and treatments.
Definition of Compulsive Hoarding
Compulsive hoarding, also known as hoarding disorder, is a mental health condition that involves persistent difficulty discarding or parting with possessions, regardless of their actual value. Hoarding can lead to the accumulation of excessive clutter that can interfere with the use of living spaces, sometimes rendering rooms unusable. Hoarders often have an emotional attachment to their possessions, and the thought of getting rid of them can cause significant distress.
House Clearance Near Me: Treatments for Compulsive Hoarding
Compulsive hoarding is a challenging disorder to treat. But there are several effective treatments available. Treatment typically involves a combination of therapy, medication, and lifestyle changes. Here are some of the most common treatments for compulsive hoarding:
House Clearance | House Clearance Near Me

Support Groups: Joining a support group can provide individuals with a safe and supportive environment to share their experiences and strategies for managing their symptoms.

Professional Organizers: Working with a professional organizer can help hoarders learn organizational skills and develop strategies for managing their possessions.
Lifestyle Changes: Making lifestyle changes, such as decluttering regularly and avoiding shopping for unnecessary items, can help individuals manage their symptoms and prevent relapse.
Compulsive hoarding can make it difficult for a person to function normally within their own home. In many cases, the hoarder may be unaware of the severity of the problem. They may feel overwhelmed and unable to control their behaviour. They may avoid inviting people into their homes or have difficulty maintaining relationships because of the clutter and chaos.
This can lead to social isolation. Which can worsen the problem and cause the hoarder to become even more entrenched in their behaviour. When it comes time to clear out a hoarder's home. The process can be both time-consuming and emotionally draining. It's important to work with a professional house clearance company that has experience dealing with hoarding situations.
These specialists can provide support and guidance throughout the process. Helping to ensure that the home is cleared out safely and respectfully. In addition to providing house clearance services, many hoarding specialists also offer ongoing support and counselling for those struggling with compulsive hoarding.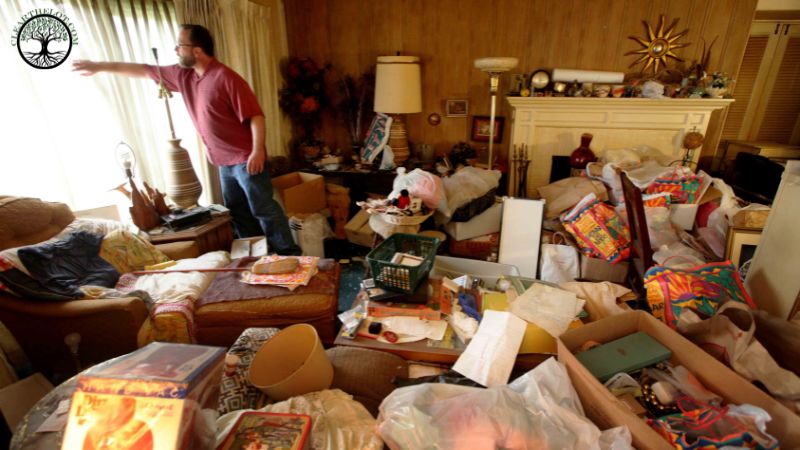 The House Clearance Process in Hoarding
This can be especially important for those who have been forced to confront the severity of their hoarding behaviour for the first time during the house clearance process. By providing ongoing support, hoarding specialists can help individuals to break free from the cycle of hoarding and move forward with their lives in a positive way.
If you're interested in getting garden clearance services from Clear The Lot, the process is simple. You can contact them via 0773 467 8923 or info@clearthelot.com to request a quote and schedule an appointment. Their team will visit your property to assess the job and provide a competitive price based on the volume and weight of the waste to be cleared.
In conclusion, compulsive hoarding is a serious issue that can profoundly impact an individual's life. House clearance specialists can play an important role in addressing hoarding situations, providing both practical and emotional support. If you or someone you know is struggling with hoarding. Don't hesitate to seek help from a professional. With the right support and resources. It's possible to overcome this challenging issue and create a safe and comfortable living space.
One of our specialist services we supply is dealing with Compulsive Hoarders:
Not disposing of anything  you have acquired over many years prevents normal living, such as cooking, cleaning, socialising. These things mount up and eventually finding yourself  too embarrassed to have family or friends visiting. This often leads to feelings of sadness and loneliness caused by isolation. This can be depressing and what people don't realise is that its not your fault. Believe us, we understand. It can also be unsafe, if it puts you or others at risk. These dangers are from fire, falls, poor sanitation, and other health concerns.