Our ethos has always been green. At Clear The Lot, we are fervent environmentalists. We take all reasonable steps to avoid adding to landfills, which is only one of the numerous reasons why our clients adore us.
When people decide to conduct their house clearance, they frequently end up bringing whatever they don't want to the dump, regardless of whether it is useful or not.
A lot of our clients claim that if they hadn't utilized us, they would have just used a landfill as it was simpler.
This always astounds us, and we want to let everyone know how simple it is to protect the environment. Therefore, we're explaining how:
Stop buying plastic
Stop purchasing plastic, whether it be new cleaning supplies or black bags. Look through your cabinets for any current cleaning product bottles, and use refuge sacks in their place. Additionally, rather than purchasing new bottles, certain cleaning product manufacturers, including ecover, have refilling facilities where you may bring your old ones to be refilled.
Donate
It can be tempting to bundle everything you don't need anymore into a single black bag and throw it trash. What a waste, though! Sort the good-condition things out and donate them to a nearby charity shop. You could also try selling them on a neighborhood Buy & Sell website.
Charity shops are always looking for contributions, and you may feel good knowing that your possessions will continue to be used.
Upcycle
Consider yourself to be somewhat artistic? Give some of the furniture you want to get rid of a new lease of life! Get to work by grabbing some paint and sandpaper. If not, inquire among your friends and family; you could be surprised by the talents of some. After that, you can choose to either sell it or make room for what appears to be a brand-new piece of furniture!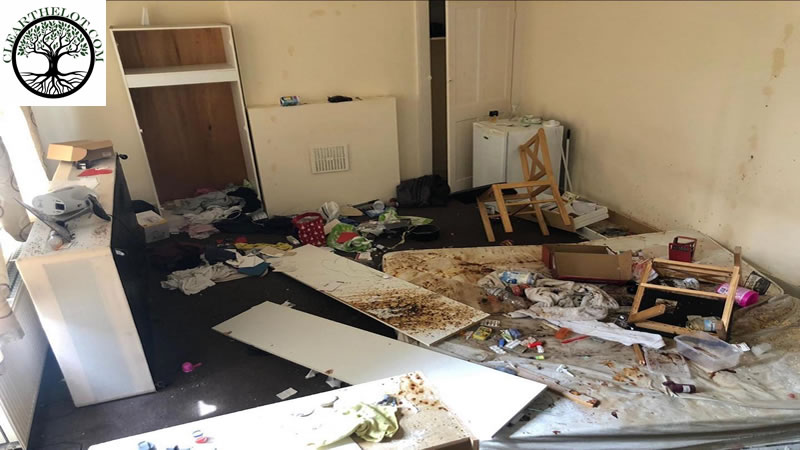 Recycle
The amount of objects that are disposed of in landfills despite being so easily recyclable frequently astounds us. Utilize your municipal trash cans and separate everything that can be recycled from regular garbage.
There are numerous recycling facilities where you can take stuff if you run out of space during a cleanout.
Use an environmentally friendly house clearance company
Our company, Clear The Lot, was designed from the ground up with the environment in mind. We do all of the aforementioned steps as part of the clearance process to make sure that none of your items end up in a landfill. We have avoided the landfilling of 552 tonnes of waste during the past year.
We return to clean the property so it is suitable for whatever you need it for after we remove and deal with any unwanted objects.
So enlist our help in clearing a property rather than risking injury to your back and squandering time and energy. We are a reputable local organization that will always try to assist in a particular situation. Call us at 0203 323 0017or 07734 678923 if you'd like to learn more about prices, and we'll offer you a free estimate.
Why do you only get what you pay for in a house clearance?
We always welcome new customers who weren't even aware that house clearance services like ours existed the week before.
There are a few occasions in life when you might need to conduct a substantial house clearance, such as when a loved one passes away and you need to declutter their home to sell it; if you're dealing with hoarding; if you're moving and taking only a few belongings with you; if you're starting over at home; etc.
Moving homes is regarded as one of the three most stressful life events. And a full (or partial) house clearance is frequently even more stressful.
Many folks either don't know that our service even exists or believe that it would be too pricey to inquire about. This frequently results in people taking the risky alternative of either clearing the house themselves or enlisting unlicensed, uninsured businesses to assist.
We're here to explain why, when it comes to home clearance, the adage "you get what you pay for" is accurate. Additionally, it might not be as pricey as you think.
Avoiding fines/jail time
When looking for recommendations for someone to dispose of their old stuff, many consumers will turn to local Facebook "Buy & Sell" groups. There are significant risks associated when you decide to go with affordable rubbish disposal providers.
Some of these businesses are known as Facebook Flytippers. This is because they won't be licensed or insured and will cheerfully carry your belongings away before dumping them in a nearby field. Then, if the council receives a complaint and discovers anything that links back to your identity, you might be hit with hefty fines and perhaps go to jail.
Clear licensing and insurance
You must verify the insurance and licensing of any rubbish or house clearance firm you choose. Using a legitimate firm will ensure that everyone is protected from accidents and injuries, that the goods are removed correctly, and that the work will be done ethically.
You won't be contributing to climate change
It's probably simpler to transport your unwanted goods to the dump than to hire an inexpensive rubbish removal service or perform a DIY house clearance. This makes a major contribution to landfill, pollution, and climate change.
You may be sure that your unwanted belongings will be recycled, donated, or repurposed if you use a licensed house clearance company with a "green" focus like ours. Meaning that we will take every possible measure to prevent disposing of waste in landfills.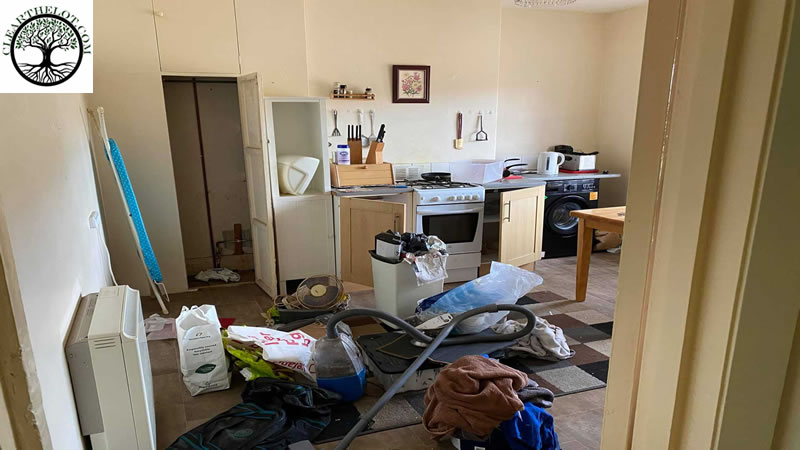 Avoid injuries
Sure, taking a few days off work and handling everything on your own with assistance from friends may seem more cost-effective. But if you wind up hurting yourself from heavy lifting or stumbling and falling, will it truly be worth it?
The knowledgeable crew at Clear The Lot has received manual handling training. They, therefore, understand how to clear a property effectively and, more importantly, securely.
As we previously stated, the cost of hiring a professional to perform a house clearance may not be as high as you believe. You'll need a precise quote because costs vary depending on the size of the property, the objects that need to be removed, and the time required finishing the job. Call us at 0203 323 0017 or 07734 678923 if you'd like to. We can discuss, and we'll also give you a cost-free, no-risk estimate.