There's no avoiding it if you're having a house clearance and doing some or all of the labor yourself, you'll be lugging large boxes, furniture, and items such as books and hefty mirrors. If you're going to be doing this, you'll need to know how to lift and move big objects safely.
It's just lifting boxes why is it so important?
If you lift or handle something incorrectly, you risk serious injury. A high percentage of back problems have been created by disregarding manual handling regulations, and these are back problems that frequently continue and recur later in life. Furthermore, how will you complete the remainder of the house clearance if you injure your back on the first day? You will need to take time away from the house clearance to recover.
So what things should I be thinking about?
When lifting, carrying, and moving objects, you should wear loose-fitting clothes that allow you to move freely, nothing too constraining or tight, and shoes that protect your feet if something is dropped on them.
Before you raise the box, take a look at it to see how heavy it is and whether you'll need help carrying it. Consider where you'll be transporting the box and whether there will be anything in your way that you'll have to maneuver around; can you carry the box the distance or will you need to stop and rest; and is there someplace you can set the box down?
When loading and unloading items from a van, aim to park the back of the van as close to your front door as possible to limit the amount of time you'll be carrying the box.
Try to keep boxes or your things as near to your body as possible while carrying them to offer them support and prevent them from becoming unstable and falling out of your hold. Resting the weight of the item against your body will make it feel lighter and make it easier to carry.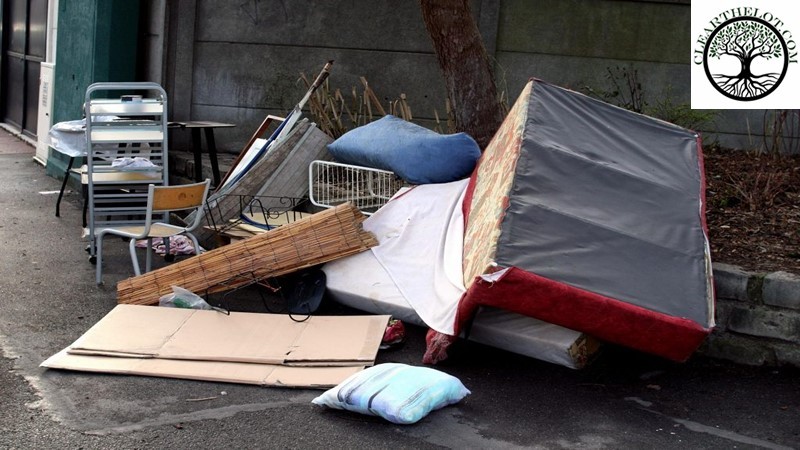 Never try to show off by lifting anything that you know is too heavy for you to lift alone. Make sure you're standing with your feet shoulder-width apart and one foot slightly in front of the other; this will provide you the best balance.
When lifting something heavy, bend somewhat but not too much with your back, knees, and hips. Make sure your back isn't doing all of the work, and avoid squatting and placing all of the weight on your knees and hips.
Avoid twisting your back when lifting or carrying something heavy; if you need to move your body around, put down whatever you're carrying and then repositions yourself.
When moving anything heavy, try to preserve a decent posture by keeping your head high and your back as straight as possible.
Clearthelot.com provides many solutions inside and out of your property we cater for household and commercial clients across London, Surrey, and within the M25 orbital zone. We are the best company to hire for a Garden Clearance.