From planning approval and Building Regulations to prices and design inspiration, this beginner's guide to garage conversions covers everything you need to know. Is converting a garage a good idea? Yes, according to several homeowners. For many homes when extra space is in short supply, the trade-off of covered, off-road parking and storage vs actual living space is worth it.
Furthermore, it is likely to be less expensive, faster, and easier than building an extension from the ground up, so while it will not be a cheap job, you can expect it to be one of the most affordable ways to expand your living space.
We've got you covered if you're wondering if a garage conversion is right for you. Our experts have compiled all of the most important factors to consider when converting a garage so that you have all of the information you require.
Our comprehensive guide covers everything from planning approval and Building Regulations to how the conversion process works, how much it costs, and how you'll need to improve the fabric of your garage to make it ready for conversion.
Should I Convert My Garage?
Whether your garage is attached to your house or separate, transforming it into a useable space is one of the simplest ways to expand your living area. You'll be obtaining extra space from the garage's existing footprint rather than having to build an extension from the ground up, as you would with an extension. Furthermore, a garage conversion will not take up valuable garden space.
A garage is a nice size for a variety of purposes. There are numerous garage conversion options to consider, ranging from an additional bedroom or utility room to game rooms and home gyms.
This type of renovation is also more popular with planners because it normally involves fewer changes to the façade of the house. You won't need to dig new footings because you're working with an existing structure. However, it's always a good idea to have the current footings checked properly, especially if you want to add a second storey to the garage in the future.
"If you're working with an attached garage, removing the dividing walls can add a significant amount of space to the most lived-in areas of your home," says Sabatino Torchitti, head of quality in Building Regulations at architectural practice Resi.
If you're doing a larger house remodel at the same time, converting your garage makes sense. You can reorganise the floorplan in this way to create a layout that flows from one zone to the next. However, just because you hear a hollow sound when you tap a wall doesn't mean it's not load bearing. If you're not sure, it's a good idea to consult a structural engineer.
During the conversion, will I have to replace the garage roof?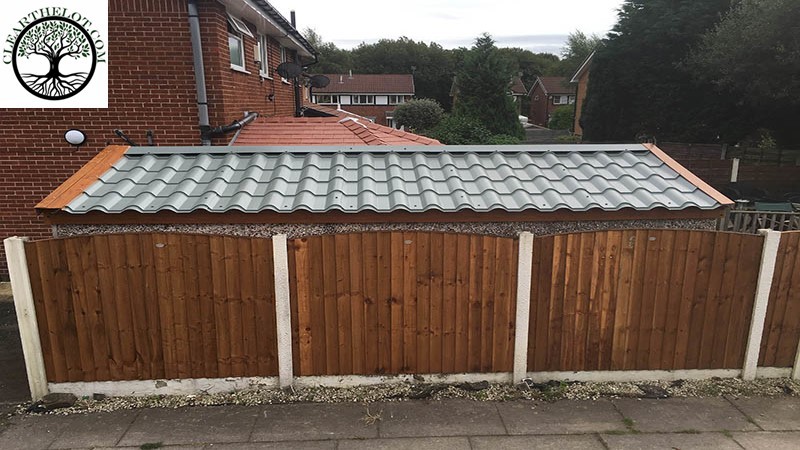 If you notice water in pools on the flat roof during your examination, this could cause problems in the new space beneath it. The roof will need to be repaired, and the structure's underlying fabric will need to be examined for damage.
Occasionally, a complete roof replacement is required. This might be a pleasant surprise at times. Although you may need planning permission, replacing a flat roof with a pitched design can help tie the new room in with the rest of the house aesthetically.
Will a Garage Conversion Increase My Home's Value?
Increasing the usable floor area of your property would likely increase its monetary value, and a garage conversion can add as much as 15%, according to estate agent Portico, but you must evaluate your home's specific conditions.
Is there truly a need for more space in your home? Is there plenty of on-street parking or do you have a driveway to park on? What is the price cap in your neighbourhood? These elements will influence how appealing your house is to potential purchasers, as well as the overall amount of value added by converting a garage.
Do Garage Conversions Require Permission from the Planning Department?
Most integral garage conversions will fall under Permitted Development, which means they won't need planning permission. It's still a good idea to double-check with your local government. According to Resi, only 10% of garage conversions will require planning approval.
You will almost likely need planning approval if you live in a conservation area or in a listed structure. Before starting construction, check for any planning constraints linked to the house or garage when it is built (for example, the garage must remain as parking), as they would require an application to be completed to remove the conditions.
PD rights for garage conversions have also been abolished in several localities, particularly Conservation Areas. This may also be true in regions where on-street parking is a problem.
Applying for a Lawful Development Certificate (LDC) if the conversion comes under Permitted Development is a smart idea, especially if you plan to re-mortgage or sell the house in the future.
It may still be possible to convert a garage even if Permitted Development rights have been abolished, but you'll need to submit a householder planning application.
You may need to apply for a change of use if you're converting a separate, stand-alone garage rather than an integral one.
Is it possible to convert a garage into a two-story addition?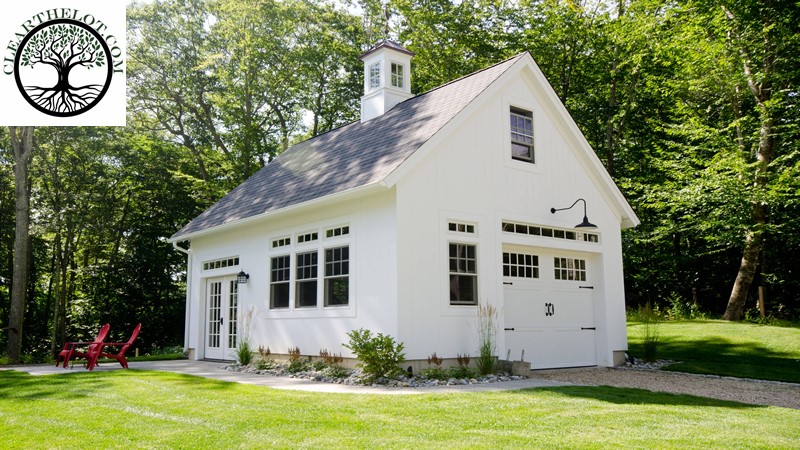 It's important considering the area above an integral, single-story garage before converting it to a living space. Could adding a storey be an option? This is an excellent approach to getting additional first-floor rooms without expanding the overall footprint of the house.
Obviously, a double-story extension entails more work and price, but the overall value of the home should justify it. There will almost probably be a requirement to inspect and upgrade the existing foundations, and there will be additional Building Regulations to consider. The garage ceiling and new floor in the upper space, for example, must be fire resistant for at least 30 minutes. There will also be thermal and acoustic insulation issues to take into mind.
What is the best way to make a garage conversion look seamless?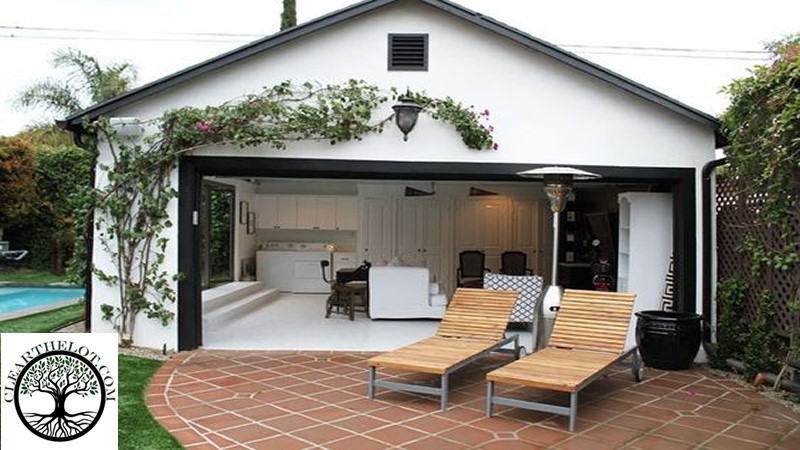 Instead of looking like a converted garage, you want your garage conversion to blend in with the rest of your home. This should be something you and your designer can work on together.
In the event of partial garage conversions, there is an exemption. This is when the front of the garage is left alone, both internally and externally, but the back half is incorporated into the house. This lets you to keep some storage while adding a little extra living space – ideal for individuals looking for a utility room, extra kitchen space, or a playroom.
A seamless finish is achieved by ensuring that the materials used for the cladding and roof (where applicable) match or tie-in with those used on the main home, as well as complementing the window and door styles.
Alternatively, you could go for a more modern look and showcase the garage as a recent addition to the house by using modern cladding or finish.
Do I Need Building Regulations For a Garage Conversion?
Building regulations will very definitely be required for a garage conversion.
When converting an attached garage into usable space, you or your builder must follow the Building Regulations. Various components of the building are governed by regulations, including:
thermal performance
acoustics
fire safety
ventilation
The LABC website is a great place to start if you want to learn more about the regulations that govern garage conversions in England and Wales.
As part of the procedure, a building notice or full plans application must be submitted to building control. The conversion will then be registered with your local building control authority, which will conduct inspections throughout the project before issuing the final certificate.
Is it possible to brick up my garage door?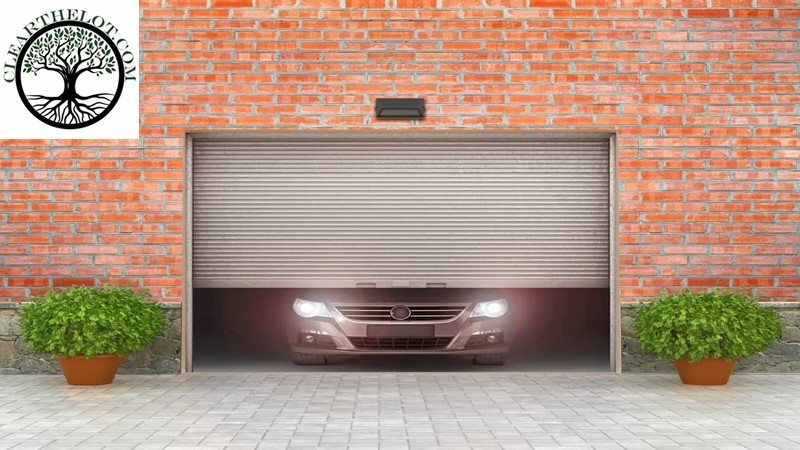 One aspect of your design that needs to be addressed is the current garage door. The most popular method of infilling this is to utilise matching walling or blocks before applying home cladding or house rendering to blend the new wall into the existing structure.
It may also be able to keep a door or utilise infill glazing to provide natural light into the area while minimising the added pressure on the existing foundations.
Garage Conversion Electricity Requirements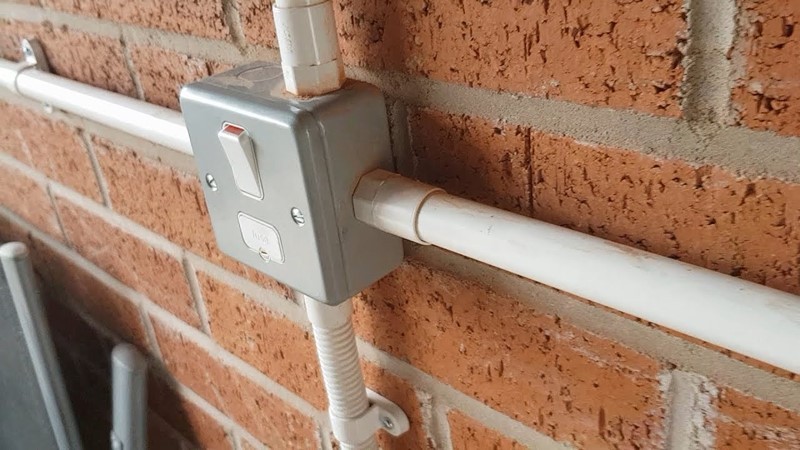 An electrician will be able to assess the current wiring and determine what work is needed. Internal walls will need to be thoroughly investigated if your conversion includes tearing them down.
Electric metres and distribution boards are frequently found in garages, making electric installation simple. New lights, plugs, and electric radiators may increase the load on older consumer units, necessitating an upgrade. If you're wiring a detached garage, you can run it through an underground conduit.
On the present consumer unit, it is possible to locate the garage. Consider replacing or updating the consumer unit if it does not have its own micro circuit breaker (MCB).
If the garage is gonna be used as a living space, it will most likely require its own MCB. At least one new 20-amp circuit should be added.
What is the Process of Adding Plumbing to a Garage Conversion?
A survey should be conducted to locate the main water outflows (as well as the waste pipe if a WC is being installed). Consider how far the garage is from the main house's water and sewer lines. The greater the distance, the more your project will cost to dig pipes.