Outdoor events are a wonderful way to celebrate special occasions, enjoy nature, and create memorable experiences. However, proper garden clearance is essential to ensure a safe, organized, and aesthetically pleasing environment for your guests.
The Clear The Lot offers a comprehensive range of services including house clearance, garden clearance, office clearance, fencing, garage conversions, interior decorating, property refurbishment, and scaffolding services in London and Surrey. Visit Clearthelot.com for top-notch cleaning services in these areas.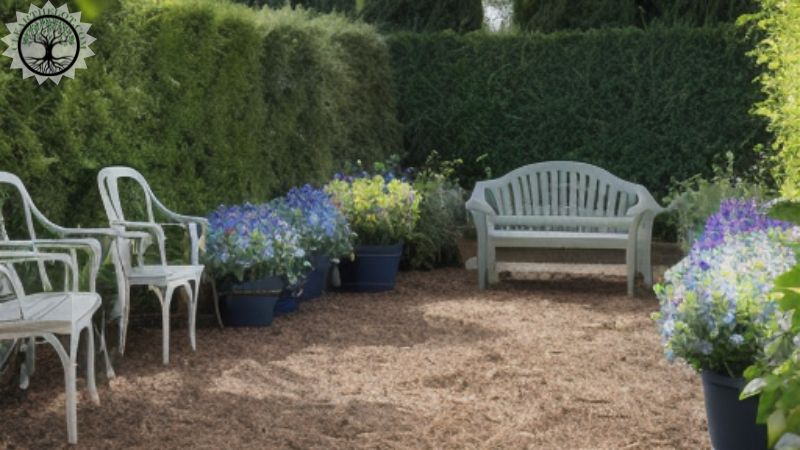 In this article, we will explore the importance of garden clearance for outdoor event preparation and discuss key steps and considerations to transform your garden into a perfect venue. From clearing debris and obstacles to enhancing the landscape and optimizing functional spaces. We will guide you through the process of preparing your garden for a successful and unforgettable event.
Assessing the Garden Space
Before diving into garden clearance for event preparation. It's crucial to assess the garden space and understand its potential and limitations. Consider the following factors:
Size and Layout: Evaluate the size of your garden and its layout to determine the available space for the event. Identify areas that can be used for seating, dining, entertainment, and other event activities.
Terrain and Ground Conditions: Take note of any uneven terrain, slopes, or potential hazards that may affect the event setup. Address any ground conditions that may require levelling, stabilization, or additional safety measures.
Existing Features: Consider existing features such as trees, flower beds, pathways, and structures. Determine how they can be incorporated into the event setup or if any modifications or clearance are necessary.
Access and Parking: Evaluate the accessibility of the garden space for guests, vendors, and equipment. Assess parking options and plan for convenient and safe access points.
Garden Clearance Near Me: Debris and Obstacle Clearance
Clearing debris and removing obstacles is a crucial step in creating a clean and safe event space. Consider the following aspects:
Fallen Leaves and Branches: Remove fallen leaves, branches, and other debris from the garden area. This not only enhances the aesthetics but also reduces potential slipping hazards.
Overgrown garden Vegetation: Trim and prune overgrown vegetation, such as shrubs and trees, to create a neat appearance. This allows for better visibility and maximizes usable space.
Weed Control: Address any weed growth in the garden beds, pathways, and seating areas. Remove weeds manually or use organic weed control methods to ensure a weed-free environment.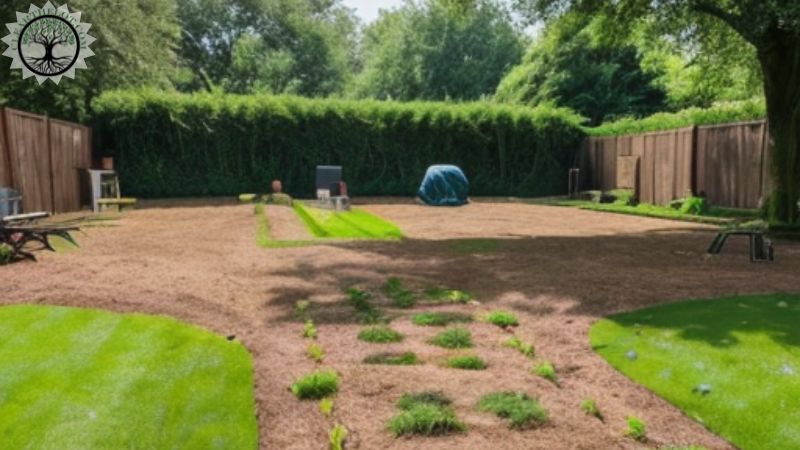 Clearing Pathways: Ensure pathways are clear of obstacles, such as rocks, fallen branches, or uneven surfaces. This prevents accidents and allows for smooth guest movement.
Safety Hazards: Identify and mitigate any potential safety hazards, such as loose steps, unstable structures, or exposed wiring. Repair or address these issues before the event to ensure the safety of your guests.
Enhancing the Landscape
Creating an appealing and inviting atmosphere for your outdoor event involves enhancing the garden's landscape. Consider the following strategies:
Lawn Maintenance: Mow and maintain the lawn to achieve a well-groomed appearance. Trim the edges for a clean and polished look. Consider reseeding or patching any bare spots for a lush and uniform lawn.
Flowerbed and Plant Care: Remove dead or withered plants from flowerbeds and replace them with fresh blooms for vibrant colours. Prune and shape shrubs and bushes to maintain their form and promote healthy growth.
Enhancing Features: Highlight existing garden features, such as fountains, statues, or pergolas, by cleaning and accentuating them. Add decorative elements like fairy lights, lanterns, or outdoor furniture to create focal points and comfortable seating areas.
Overgrown Garden Clearance: Functional Space Optimization
To ensure the event runs smoothly, optimize the garden space for various functional areas. Consider the following:
Seating and Dining Areas: Arrange seating and dining areas to accommodate your guests comfortably. Choose appropriate furniture and arrange it in a way that promotes conversation and allows for easy movement.
Entertainment Zone: Create a designated area for entertainment activities, such as live music, a dance floor, or games. Ensure there is ample space for performers, equipment setup, and audience participation.
Food and Beverage Stations: Plan designated areas for food and beverage service. Consider factors like access to water sources, electricity, and waste management to facilitate catering arrangements.
Restrooms and Facilities: If necessary, arrange for portable restrooms or ensure that existing restroom facilities are easily accessible and well-maintained for the comfort of your guests.
Lighting and Ambiance: Install appropriate lighting to ensure visibility and create a warm ambience during evening events. Use a combination of string lights, pathway lighting, and accent lighting to set the mood.
Safety Measures: Install adequate signage, barriers, and safety measures where needed. Consider factors like fire safety, emergency exits, and lighting pathways to ensure a secure environment for your guests.
Waste Management and Cleanup
As you prepare your garden for an outdoor event. It's essential to consider waste management and post-event cleanup. Here are some considerations to ensure a clean and environmentally responsible event:
Waste Disposal: Set up designated waste disposal areas with clearly labelled bins for different types of waste, such as recyclables, organic waste, and general waste. Encourage guests to dispose of their waste properly and provide clear instructions on recycling and composting.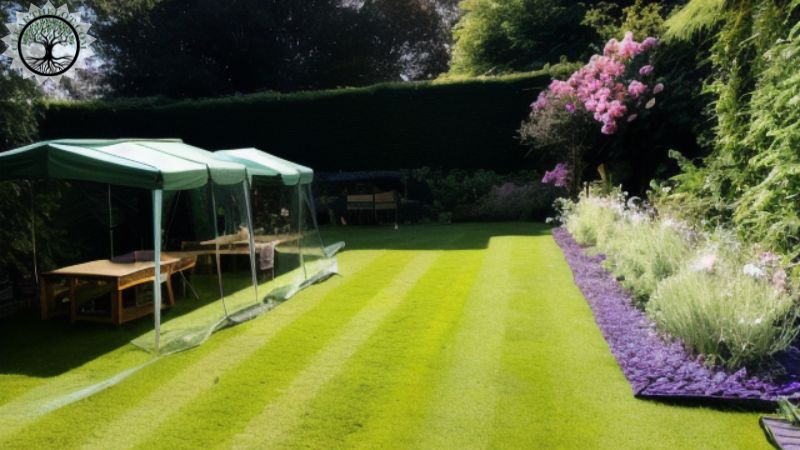 Garden Clearance London: Recycling
Place recycling bins strategically throughout the event space and communicate the importance of recycling to your guests. Ensure that collected recyclables are properly sorted and disposed of by local recycling guidelines.
Composting: If possible, establish a composting system for organic waste generated during the event. This not only reduces landfill waste but also provides a valuable resource for your garden. Consider partnering with local composting facilities if large quantities of organic waste are expected.
Cleanup Crew: Arrange for a cleanup crew to manage waste collection and disposal during and after the event. They can empty bins, clear tables, and ensure that the event area remains clean and presentable throughout the duration of the event.
Post-Event Cleanup: Schedule a thorough post-event cleanup to restore the garden to its pre-event condition. This includes removing any temporary structures, disposing of waste and recyclables, and returning furniture and equipment to their proper storage areas.
Sustainable Practices: Embrace sustainable practices throughout the event, such as using compostable or reusable plates, cups, and utensils. Encourage guests to bring their water bottles to minimize single-use plastic waste.
The Clear The Lot offers a comprehensive range of services including house clearance, garden clearance, office clearance, fencing, garage conversions, interior decorating, property refurbishment, and scaffolding services in London and Surrey. Visit Clearthelot.com for top-notch cleaning services in these areas.
Overgrown Garden Clearance near me: Conclusion
The process is simple if you're interested in getting garden clearance services from Clear The Lot. You can contact them via 0773 467 8923 or info@clearthelot.com to request a quote and schedule an appointment. Their team will visit your property to assess the job and provide a competitive price based on the volume and weight of the waste to be cleared.
Preparing your garden for an outdoor event requires careful planning and execution of garden clearance techniques. By assessing the garden space, clearing debris, enhancing the landscape, and optimizing functional areas. you can transform your garden into a beautiful and functional event venue.
Remember to prioritize safety, aesthetics, and the comfort of your guests throughout the preparation process. With attention to detail and proper garden clearance. Your outdoor event is sure to be a memorable occasion where nature and celebration seamlessly come together.