To some, it's somewhat surprising to see how quickly nature can conquer the outside of a space. With our hectic life and hectic schedules. It's easy for gardens to become out of hand. Even the tamest of parks that have no maintenance transform into growth in just a few years of Garden clearance.
It is, therefore, quite typical for homeowners and landlords to face an inaccessible wilderness. However, this could be a paradise for local wildlife. It can cause a lot of trouble for people who live there. The overgrown garden could cause damage to the boundary and brickwork. It can also reduce the value of a home. So gardens with green plants must be cleared promptly.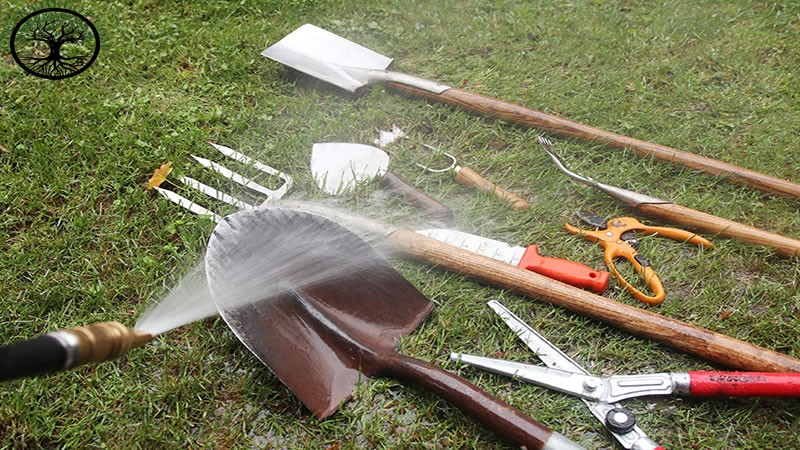 We provide House Clearance Services in London and Surrey, including House Clearance, Garden Clearance, Office Clearance, Fencing, Garage Conversions, Interior Decorating, Property Refurbishment, and Scaffolding Services. To get the best Cleaning services in London and Surrey, please visit Clearthelot.com.
If you're tackling the work yourself, you'll require the proper tools to have a good chance. In this article, we'll discuss the top tools to use to clear your garden and their particular uses. This will let you determine which tools are the best for your garden clearance project.
Few Tools for garden clearances
Bow saws
Bow saws are big hand saws equipped with an elongated handle and the possibility of replacing the blade, which is serrated. They are the most popular saw for thick, green wood typical of overgrown Garden trees.
Bow saws can be utilized to reduce branches to manageable lengths that can be used to create logs that can be used for seasoning. They can also be utilized to remove small trees and reduce larger, mature shrubs.
Garden shears
Garden shears are an essential tool for cutting down wild vegetation. They are ideal for cutting gangways in thick and dense thickets. Usually, the twigs and stems less than centimetres in size produce the thickest vegetation. Shears have a larger blade for lopping nearer to the base, which is ideal for cutting larger twigs.
Garden loppers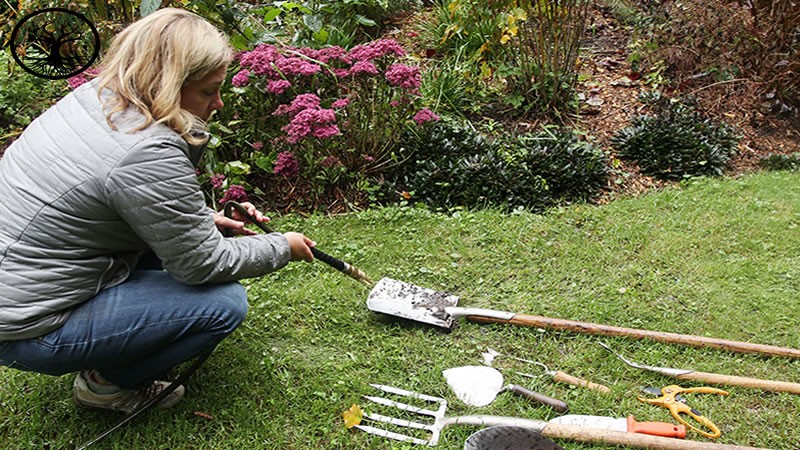 Garden loppers appear like scissor shears but have a more rugged and ridged design. The cutting blades function similarly to secateurs that can quickly cut through sticks and tiny branches. Loppers come with extra-long handles to use the additional force created by mechanical leverage. They also have handles that can be extended for greater reach and cutting power.
Brushing hooks
Brushing hooks can be found in various styles and variations but are essentially long-hand instruments used for swiping and cutting brushes. Similar to small machetes or swords, these are great for cutting nets of vegetation.
They are highly effective in fighting dense plants that grow at various angles and in different directions. The sharp hook can snag the stems and cut them quickly, resulting in a more rapid Garden clearance.
Garden clearance near me: Hedge trimmers
Hedge trimmers are commonly used to keep tidy hedges and shrubs in good shape. However, more robust models can remove the garden's thick layers of overgrown plants. They're very effective at clearing pathways through green plants and perennial plants. Hedge trimmers can also cut cleared foliage into small pieces that can be put in bags and then moved.
Chainsaws
In the case of heavy-cutting chainsaws, they're the perfect tool to use. They are the most efficient for gardens that have become extremely out of control. They are ideal for cutting down huge or overgrown trees and can significantly accelerate your progress. It is, however, recommended to employ a professional for the heavy chainsaw-cutting process for safety and health reasons.
Stump grinder
Stump grinders are high-performance machines that remove the most difficult stumps and roots. They consist of an armoured steel body with steering handles and a spinning blade at the bottom. Most of the time, they are the only solution to ensure the tree or large plant will not grow back from the base. Much like chainsaws, it is advised to employ an expert to handle stump grinding.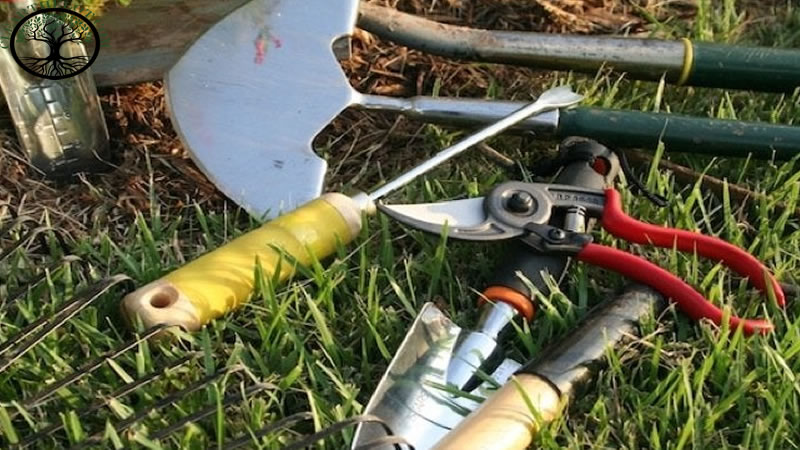 Excavator
Most of the time, garden excavators are the best machine for Garden Clearance debris. Excavators and mini diggers can remove soil and extract complex roots easily! However, you need to ensure that there is access to your backyard. It is usually possible to find mini diggers using normal-sized gates for gardens, but smaller diggers may not have the strength of larger ones.
Garden clearance cost: Mattock
Mattocks are among the most effective tools for the groundwork to clear garden debris. They are smaller pick axe-like tools that are ideal for cutting through root systems and pieces of soil that have been compacted. Mattocks are great for lifting over old paving or removing the most stubborn obstructions to the ground.
Pitchfork
Pitchforks are often associated with ancient agriculture and angered peasants, the most popular tool for clearing garden waste. These long-handled tools are ideal for removing large quantities of loose and twiggy materials. Pitch forks can be used as large rakes for dragging vast amounts of organic matter. They are accommodating in shifting fallen, thorny vegetation like brambles and hawthorn.
Brush cutter
Brush cutters are the same device as strimmers but with the advantage of a cutting blade made of metal. The serrated edges spin at high speed and forcefully crush through thicket stems. Brush cutters are among the best tools to clear bramble patches quickly. They come in a vast assortment of styles. However, purchasing a sturdy strimmer with an attached bristle cutter is best.
Strimmer
Voices are highly influential for clearing garden debris but are not the same as sharpeners. Strimmers are typically used to clean up and fine-tune felled areas after the cutting process are complete. Strimmers can be used for clearing large areas of grasslands that are overgrown.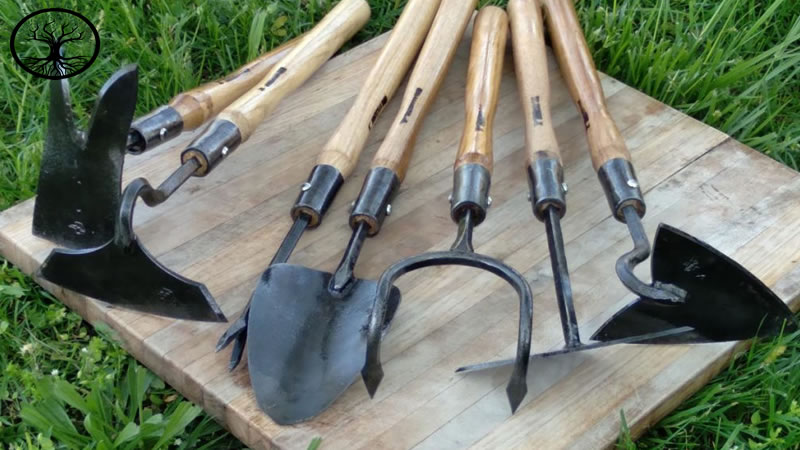 It can allow landscapers to get more space for trees and plants that require cutting. Choose the most powerful and durable strimmers to clear garden debris. You can visit for garden clearance in an online retail shop to buy click here.
Wheelbarrow
Wheelbarrows are the most common item for every landscaping job, which includes garden clearances. They can be used to transport heavy objects like concrete stumps, medium tree stumps, and soil. Wheelbarrows can be used to take finely graded waste material and easily remove them.
House clearance near me: Garden sacks
Garden sacks are an excellent option for disposing of waste from your work. They come in a variety of sizes and shapes for any size project. These sacks of a collection can assist you in collecting the waste you produce. Their compact size can inspire you to break down organic waste into more minor grades to compost.
Eye protection
In the case of clearing garden debris, safety equipment is essential. Not only are clearance tasks filled with sharp blades and power tools, but overgrown gardens can be filled with fire dangers. Falling branches and sharp thorns and leaves could easily cause injuries. In addition, dense vegetation could conceal the presence of other short and protruding obstructions.
Therefore, it is recommended to wear eye protection always. Our service is available across the whole of London, Surrey and surrounding areas. Please don't hesitate to contact us if you have any questions or require any special services. Why not call, email or alternatively fill in one of our enquiry forms? We are ready and waiting to help.