Rubbish and Garden Clearance maybe you're best option if you're looking for a cost-effective and competent garden clearance service in London. However, don't just take our word for it; read what our former London customers have to say about our Garden clearance services.
Garden Clearance Services in London
Garden clearance might be a challenge if you don't have enough area for a compost pile or if you have a lot to get rid of. In practice, how do you get rid of yard waste? You could pack it into bags and take it into the car, but where would you place it, and what if you have too much to do this effectively?
What is your ideal choice to dispose of your rubbish in your Garden?
However, there is an excellent option that presents you with the least amount of effort and also the least amount of anxiety. Rubbish & Garden Clearance, for example, may come and take care of all your garbage clearance as well as waste disposal. This massive problem can be resolved for a fair sum of money without you having to waste time or concern.
Garden clearance includes tree trimmings, yard clippings, hedge trimmings, fallen leaves, and anything else that came from your yard's plants. If you have a large yard, this debris can quickly accumulate. It is possible to build a compost pile in which the materials are piled on top of each other and covered.
For the tiny life within the soil to cope with decomposing the plant life, you must include some dirt or other living organic substance in the pile. You should go over the heap every few weeks, and the pile of decomposing debris will eventually become thick, black, and vitamin and mineral-rich garden compost. To get rid of your trash, use the best Rubbish and Garden Clearance Company in London.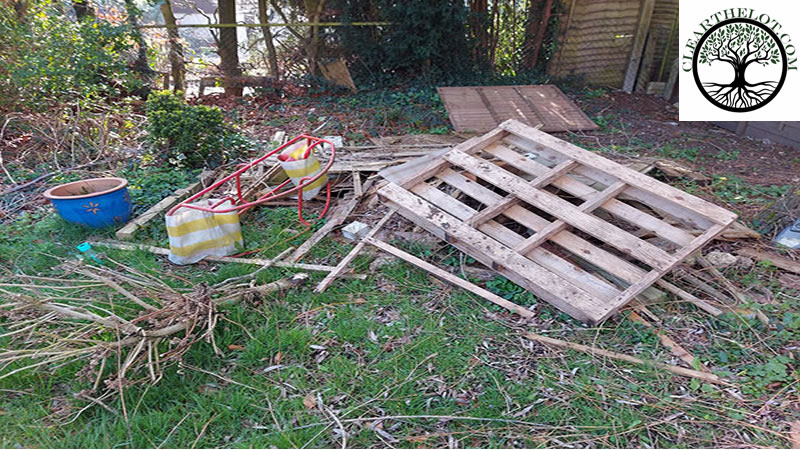 Second, if you don't know what you're doing, it can be really dangerous. If you're thinking of having a bonfire, do so just during the winter season after a good rain. If you have a fire in the summer when everything is dry, the fire may spread too quickly and become uncontrollable and dangerous before you realize it. It is much better to hire professionals to handle your garden debris.
A London garden clearance business can come to your home and collect the trash you don't want or need. This service is not the only one that is available. In truth, you can use your yard business to complete a wide variety of garden tasks for which you lack the time or the desire. Hedge trimming can take a long time and must be done every year, while tree pruning is also necessary.
Garden garbage disposal in London should be done carefully, and you may choose Rubbish & Garden Clearance, a competent and completely licensed waste clearance company, to do the task for you. A skilled garden clearance business can handle everything from yard garbage collection to rose clearance.