Professional House Clearance in London
We are offering the best House Clearance in London & Surrey. If You need any kind of House clearance, garage, basement, whole house or office clearance, please fill in the following form. House clearance doesn't need to be stressful if they're managed carefully. Whether you're clearing the home of a deceased relative or preparing a property for sale or lease, provides the service you require.
At Clear, The Lot aims to make your house clearance as hassle-free as possible from start to finish. House Clearance Professional staff take everything from old furniture, broken appliances, bric-a-brac, mattresses, carpets, curtains and much more.
Our polite and articulate staff will respectfully clear and responsibly dispose of all household effects. Our staff are made up of experienced professionals, who will give you a clean and tidy finish. Clear The Lot team ensures our customers receive first-class service and are fully satisfied. So Clear The Lot provides clean, efficient house clearance services at a competitive price.
Our team will talk through the job with you and if we can offset any cost by purchasing saleable goods, the Clear The Lot team will discuss this with you.  There are a minimum of two men on each clearance, so you don't need to self-load!
What is meant by house clearance?
House clearance is an activity that describes how we get rid of things to increase space or improve the home. Home clearance is usually more substantial than general waste clearance or bulky waste collection but can alter in size from just a few items to a whole house that needs to be removed.
If you hire Clear The Lot to clear your property, our uniformed staff will arrive at your home ready to load their removal van with whatever you need to get rid of. After we've collected your belongings, we'll clean up before departing, leaving your property in the same condition as when we arrived, albeit much less cluttered.
Local House Clearance Teams
Clear the Lot covers all of London, so our local house clearance experts can easily reach you anywhere in the city. Our house clearance teams are almost in every area to make it easy for you so get help from our team.
So You can give us a call or email us to ask about our House Clearance Services in London:
Domestic Clearance Service
Full Property Clearance Services
Flat Clearance Service
Small Home Clearance
Furniture Removal and Disposal
Residential Waste Clearance
House Clearance
House & Flats
Basement, Loft,
Shed and Garage Clearouts, Furniture
House Clearance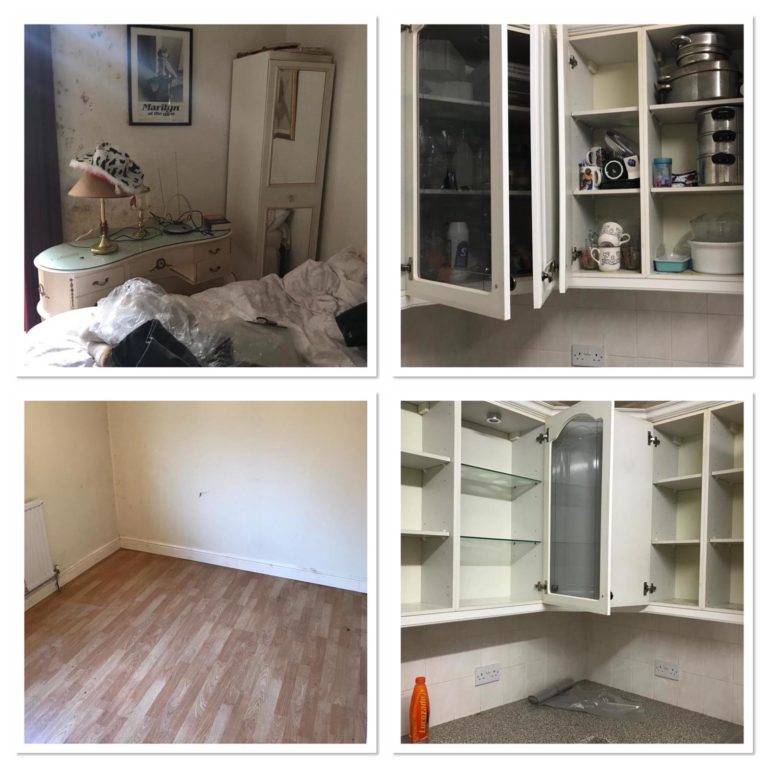 White Goods
Clothes
Fire Safe Soft Furnishings
House Clearance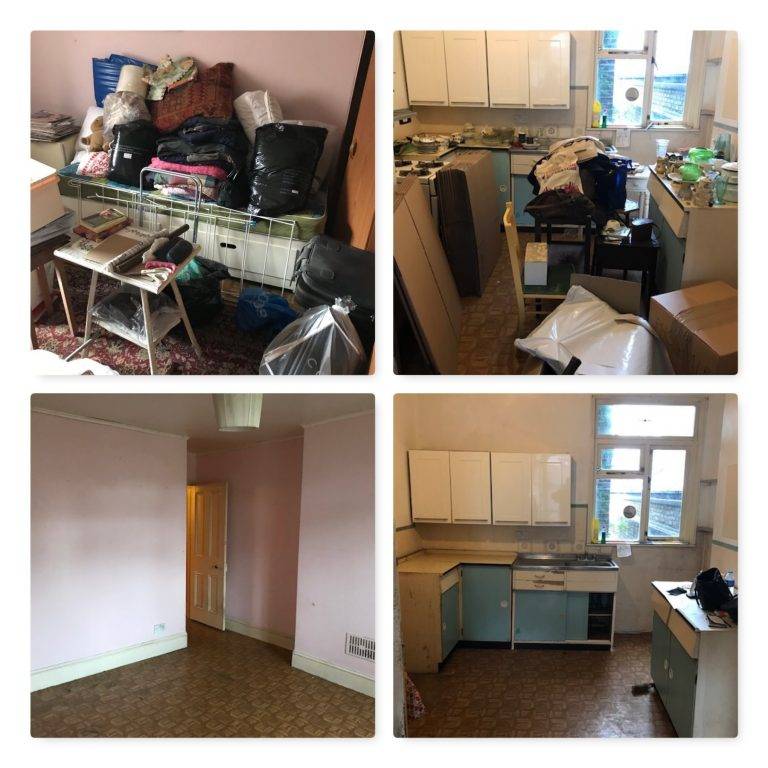 Books
TV's & Electrical Goods
and Much More……
House Clearance by Professionals
Clear The Lot can help you with any form of house clearance in London, UK, whether you're moving into a new home, getting rid of old furniture, or simply cleaning up. Clear The Lot is a fast, flexible, and dependable service that covers all of London.
Your Local House Clearance Company in London
We specialize in house clearance services in London. Our team has the necessary training and experience to deliver a comprehensive variety of clearance and probate services. Clear The Lot prides itself on offering high-quality House Clearance with outstanding customer service. That is why we are full Checkatrade members. Clear The Lot is recommended, vetted, and monitored by Checkatrade, and our consumers have given us 9.9 out of 10 ratings. If you need a house clearance in London, go no further than Clear The Lot.
Clear The Lot is the company to call for a House Clearance in London. Clear The Lot can assist you whether you require a comprehensive clearance service or just a few items removed. We've completed numerous house clearances in London, and independent evaluations from former clients can be found on Checkatrade. It's not an issue whether you need the Loft & Cellar Clearances, basement, garden, or garage emptied at the same time. Don't hesitate to contact our experts today to learn more about our local house clearance services in London.
Clearthelot.com are a Surrey-based company in Cobham specialising in many property services inside and out of the home. We operate across London, Surrey and within the M25 zone.
Book Cheap Clearance Services in the UK
House Clearance Costs can be expensive, sometimes prohibitively so. Well that was what we were told a little too frequently when there was a good deal of content. We kept being asked if would pay the owners rather than the other way around. It is sadly a fact that generally, we can't do that. It is simple economics. The additional costs of separating certain items and delivering them to various places in the hope of making a small profit are almost always much higher than what could possibly earn from the sales. So, we have a standard answer: "Very Sorry, but NO."
House Clearance with NO Complications
Your project seems too difficult and complicated. You don't know where to start with the property clearance in London? Our experts are competent to handle all sorts of jobs in London, Greater London and Surrey. But They can break down large items or enter places with a difficult entrance like a piece of cake.
Houses, Flats, offices we can clear anything for you. Just contact us and leave the rest to us. Clear the Lot is here for the best clearance price you will find!
Last but not least we are cost-effective. No doubt, it depends on the number of items removed, whether it is full clearance or just domestic rubbish removal in London, as well as the difficulty of the job. Feel free to contact us now for a personalized quote.
The moment you think you need our services, so contact us and we will be there to remove all the rubbish in your property professionally. It is not your duty to clear your house accurately, this is our job!
Garden Clearance
Our Garden Clearance team worked hard and did both House and Garden Clearance for this lovely old couple. We were so pleased when they both laughed out loud as we handed them our cheques. We felt even better when we heard that they had sold the property for much more than they first expected and faster too. The team really enjoyed that final day.
We would very much like to enjoy more days like that. So, if you have valuables but still want them cleared, there may well be a way of having your cake and eating it. Clear the Lot team will always do our best.
House Clearance Price in 2022
We can then give you a fixed-priced property clearance quotation. This includes our staff for as long as the clearance job takes…with no additional hourly rates!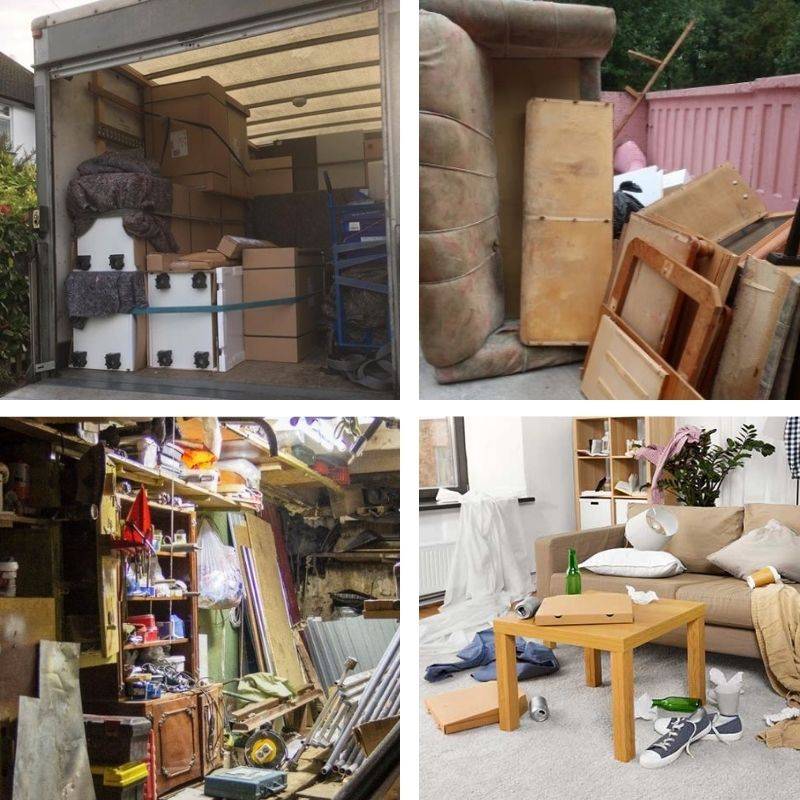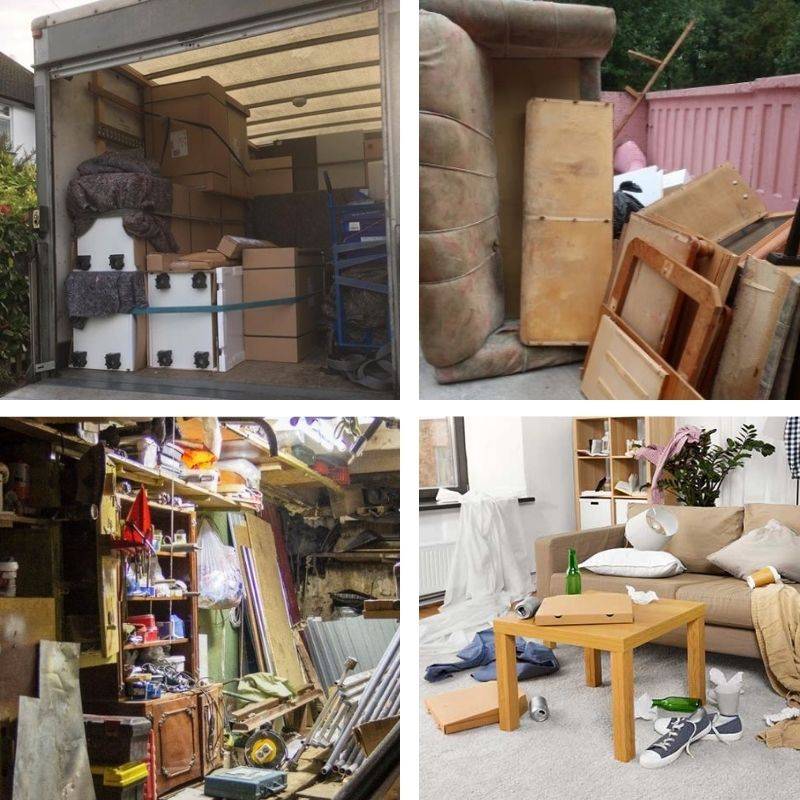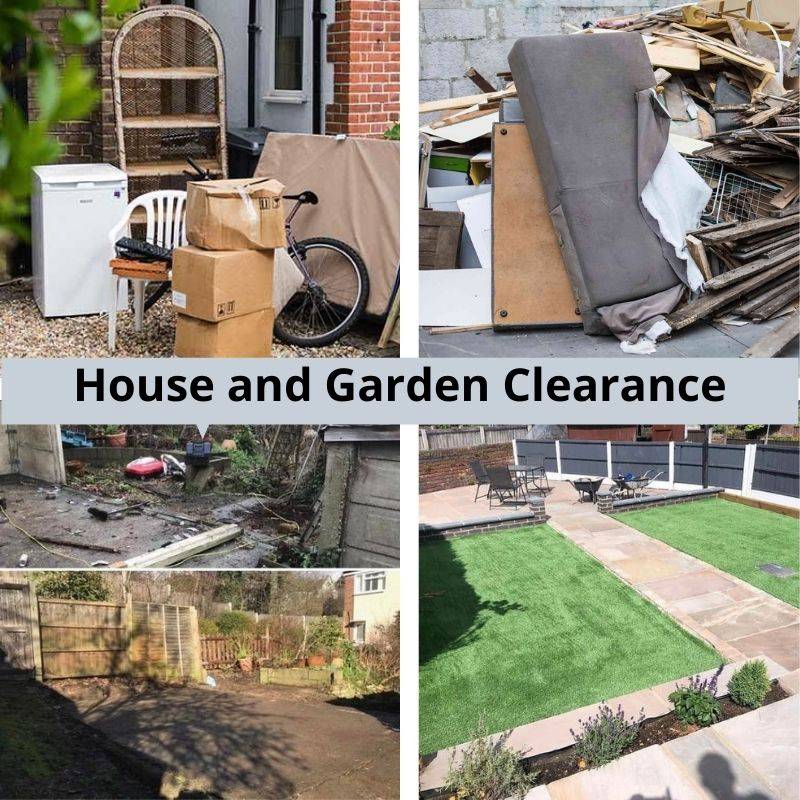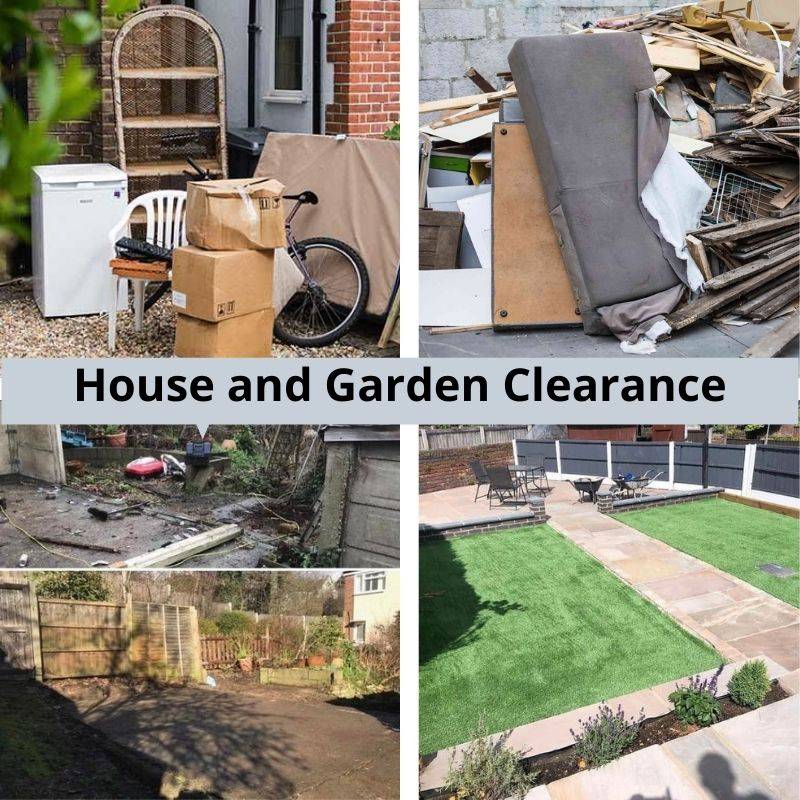 Benefits of using us
Licensed & fully insured contractor.
Friendly Service, no hard sell.
Same-day service is often available on clearance.
Single items to full van loads can be cleared.
We do all the loading and clearing.
We deal with the sorting of items for recycling
Frequently Asked Questions
Do you clear any type of property?
Yes! Clear The Lot Clear all types of property clearance, like Flat Clearance, Office Clearance, garage renovation, commercial property Clearance
How does house clearance work?
House clearance is a service that involves removing undesired objects from a home's interior or exterior. People use house clearance services when they have too much stuff to clear on their own or when they need to clear a specific room or area, such as a garage, shed, attic, or basement, of clutter.
What do house clearance firms do?
A house Clearance firm's type of service involves removing items not needed from one area or the entire home. House clearance is a service people use to clear out too many things to get rid of on their own or when they need to rid a particular area or space of clutter, such as sheds, garages or attics, flats, or office clearance.
Do you work outside regular office hours?
We do everything to get the job done
Are you licensed and insured?
Yes! We are fully insured and Licensed
How do we pay you?
We currently accept cheques, bank transfer and cash only