Keeping your trash at bay during the hot summer months is essential for keeping your home fresh. Bad germs might multiply considerably faster in the heat than usual. So, to maintain your home more sanitary and fresh-smelling, consider the following suggestions:
Recycling should be done even more frequently than usual. You may limit the amount of foul-smelling waste you have by recycling as much as possible.
Most packaging can now be recycled; therefore your House Clearance recycling trash should be larger than your landfill garbage.
Mixed recyclable waste is made of:
Glass
Plastic
Paper and cardboard
Aluminium tins and cans
When recycling, ensure sure there is no food waste in any of the containers; this makes it difficult to recycle and produces a terrible odour. Before placing it in the recycle bin, wipe away any food or rinse it off.
Make sure the waste bin and food waste bins have lids. This helps to keep flies away while also trapping any odours inside. Flies enjoy stale food and drink, and if garbage isn't regulated, it'll become a problem around your home.
Food trash should be placed in the designated food waste receptacle and covered with the lid. This lid prevents the odour from escaping.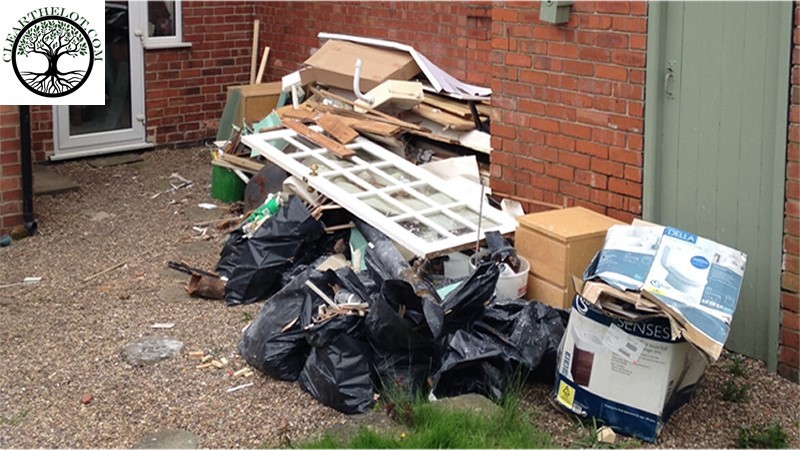 Because some food and drink particles can get stuck in the bottom of your bins and start to become stale and mouldy in the heat, clean and disinfect them frequently. Before using them again, allow them to completely dry outside.
If you're short on time, sanitize your bins using Dettol or other disinfectant sprays. There are also disinfection and deodorizer powders designed specifically for bins that you may dust in the bottom to keep it dry and odour-free.
Garbage and undesirable objects should be disposed of with the services of a waste removal company if you are employing house clearance.
You'll have a lot more to get rid of than you think. Manor clearing, on the other hand, has years of experience with home clearances and can handle any situation.
We have the knowledge and experience to dispose of your waste responsibly and effectively.
Clearthelot.com provides many solutions inside and out of your property we cater for household and commercial clients across London, Surrey, and within the M25 orbital zone. We are the best company to hire for a Garden Clearance.