While fall leaves can be beautiful, they can clog gutters, and drains, and damage your lawn. If you live in a garden area. You may find yourself spending hours each week on Garden Clearance. Regardless of the size of your garden, easy defoliation is possible. Just follow these tips on how to clean your garden and you will get the job done in less time, with less work.
We provide House Clearance Services in London and Surrey including House Clearance, Garden Clearance, Office Clearance, Fencing, Garage Conversions, Interior Decorating, Property Refurbishment, and Scaffolding Services. To get the best Cleaning services in London and Surrey please visit Clearthelot.com.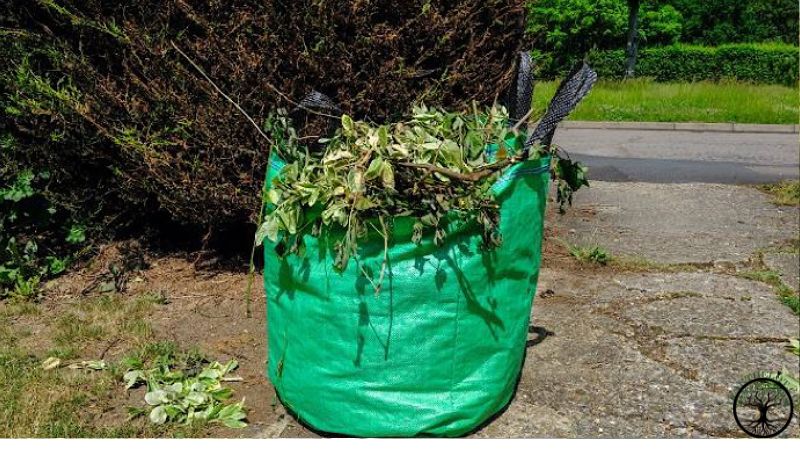 Develop an action plan
Starting with an action plan is always best for most gardening tasks. Especially when trying to rake leaves quickly and efficiently. Do not panic about any need to be fancy. However, I have listed some things I always ask myself before tackling a large garden clearance. I hope that this will give you some thoughts before beginning.
Checking the weather forecast, raking wet leaves can be difficult and impossible work in windy weather
Garden Clearance cost: Determine where is the best place to start and end
If there is a steady stream of wind, notice the direction in which the prevailing wind is blowing and rake in that direction (sudden winds will help get in your way). Whether it's raking leaves or using a leaf blower, is it easier to stack leaves or use a plastic tarp that you can carry or drag to the pile of leaves?
Do not forget to pack your bags (if you plan to bring them, of course)
All the little things can speed up leaf shedding in the garden.
Dress well –
Although clothes may not be the first thing that comes to mind. That is the first thing I ask people to think about. You will be surprised how much faster and easier it is in Overgrown Garden Clearance. Work becomes when you wear the right clothes. Ok, I hear you all say "but I'm just raking leaves", trust me on this one.
By wearing long, tight pants and closed shoes. You will prevent twigs and other debris from causing trouble or even hurting your feet and legs. In addition, it is understood that you should always wear protective gloves. When your hands are protected. You will work much faster than without.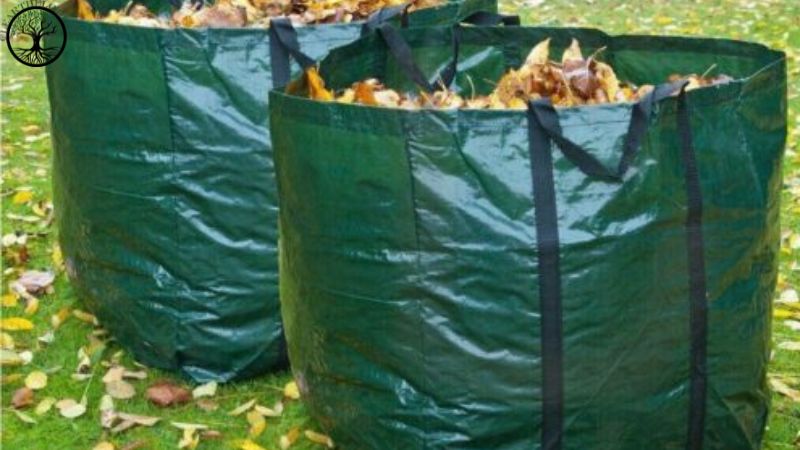 Rake leaves
A good leaf rake designed specifically for leaf removal will be lightweight and have an ergonomic handle and wide fan shape. Even if you prefer to use a leaf tractor or blower. You may still need to rake the leaves. As it is the perfect tool for picking up fallen leaves.
Rake the bushes
Although similar to a leaf rake, a dust rake has a narrower tip and shorter claws. These rakes are specifically designed to get into areas under bushes and between flower beds without damaging plants or grass.
Garden clearance near me: Use the right tools for the job
Having the right stripping equipment can significantly reduce your labour time while gardening clearance. Remember, the best rake or leaf blower for one person isn't always right for you. Therefore, you should spend 5 minutes thinking about it logically.
Here are some of the most common tools for removing leaves from your garden and overgrown lawn.
Leaf extractor
Leaf mulch is great for your lawn. Leaves can be crushed by hand, but this is slow and tedious. The leaf collector gets the job done quickly and efficiently. Shredding the leaves as they pass through the collection bag chose according to garden clearance cost. When covered with mulch, the leaves take up less space when packed, composting is faster and creates excellent leaf moulding.
Leaf vacuums are especially effective when you have a lot of hard-to-reach spaces under trees and bushes. They are also available as rear-mounted electric vacuums that are even more effective in very large areas.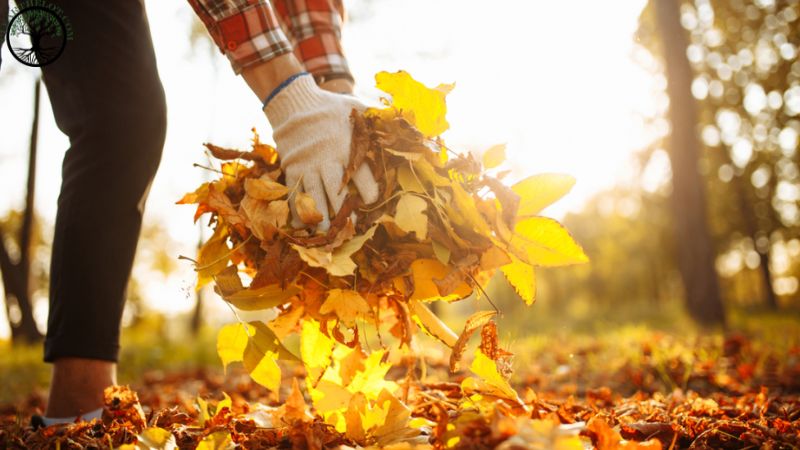 Hand scraping
As the name suggests, this rake is the smallest of the garden rakes. It fits in one hand and is perfect for garden cleaning services. Using it, you can pass between plants in flowerbeds or under bushes.
Leaf blower
As the name suggests, leaf blowers allow you to blow leaves and debris into a pile or onto a tarp. For smaller gardens, cordless leaf blowers give you the freedom to move around and get you into those nooks and crannies. Besides this, you can hire a garden Clearance Company for this purpose.
Remember that if you buy a new one, choose a model that is appropriate for your body type and strength. Because there are different types. If you are not sure if it is worth owning one, I have compared the pros and cons of leaf blowers versus rakes here.
Overgrown Garden Clearance: Coating cutter
The mulching mower works like a lawn mower (more info here if you want to see the difference), except it covers the leaves as you mow. This will be the easiest way to deal with trash leaves for those of you with large lawns.
You can use a standard lawn mower. But you will have to cut the leaves several times to achieve the same results. If mowing is not required, raise the height of the blade.
So to sum it all up
Remember that raking leaves and using a leaf blower is essential to work that must be done. if you want to maintain your garden and lawn properly year-round. Ignoring this problem can kill plants, choke the soil, and leave yellow/brown spots on your lawn. Leaves and compost are always the ideal solutions.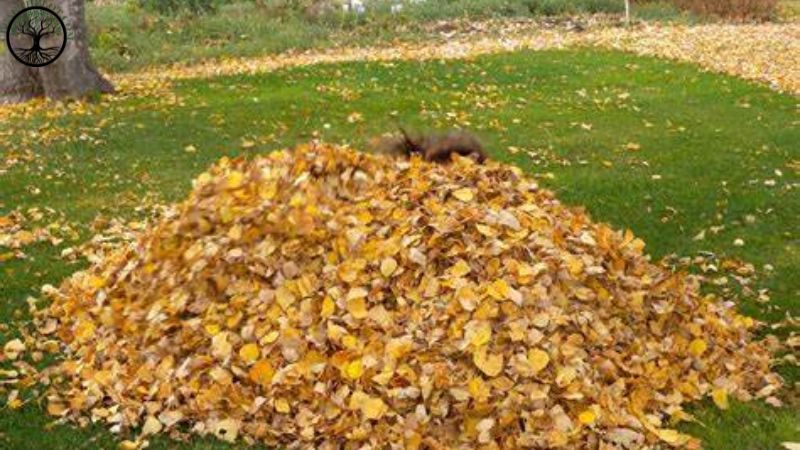 It cleans your garden and provides the perfect natural nutrients for all plants, grasses and wildlife. While protecting them from frost. Prices for garden clearance services in the UK. Prepare a plan and the best tools, then approach it wisely. Know when is best to leave the leaves
However, on the other hand, removing leaves left over from the flowerbed can often be done before spring when clearing the garden. This will allow the spring sun to warm the soil and let the plant know it is time to bloom again. In short, do not let them accumulate to ridiculous levels. If you are going to clean them, try to clean them before heavy rains, dry leaves will be much easier to clean.
House and Garden Clearance Company: What happens if you do not clean the leaves?
If you do not clean the leaves and have many leaves. You run the risk of attracting pests and mould growth. Due to lack of air and sunshine. You may also see brown spots growing on your lawn. Do dead leaves help the plant grow?
What is the fastest way to clean your garden?
Using a leaf blower is probably the most effective and fastest way to remove leaves. A good leaf blower allows you to gather leaves in large nets or piles with the least amount of effort and for the fastest results in clearing out your local garden.
Please don't hesitate to contact us if you have any questions or require any special services. Why not call, email or fill in one of our inquiry forms? We are ready and waiting to help.