An overgrown garden can be a nightmare to deal with. What was once a beautiful and peaceful space can quickly become a tangled mess of weeds, long grass, and overgrown shrubs. Not only is an overgrown garden unsightly. But it can also be a breeding ground for pests and other unwanted critters. If you are looking for "overgrown garden clearance near me," then this article is for you.
If you've been looking at your garden and feeling overwhelmed by the sight of overgrown plants, weeds, and debris, you're not alone. Many homeowners find themselves struggling to keep up with the maintenance of their gardens, leading to a buildup of clutter and vegetation that can be difficult to handle on your own. That is where garden clearance services come in.
Clear the Lot provides professional garden clearance services to clients in the UK. Our team of experts is equipped with the latest tools and equipment to ensure the efficient and effective removal of all types of garden waste.
We offer a range of garden clearance services, including overgrown garden clearance, tree surgery, and removal of bulky waste items. Our team can clear any size of the garden, no matter how big or small. We take great care to ensure that all waste is disposed of responsibly and in an environmentally friendly manner.
If you're in search of "overgrown garden clearance near me," there are a few things to consider when choosing the right service for your needs. In this post, we will go over the benefits of professional garden clearance. What to look for in a service provider, and how to get started with clearing your overgrown garden.
Benefits of Professional Garden Clearance
There are many benefits to hiring professional garden clearance services to tackle your overgrown garden. Here are just a few:
Save time and effort: Clearing an overgrown garden can be a daunting task. Especially if you are doing it alone. A professional service can save you time and effort by handling the task for you.
Safety: Overgrown gardens can be hazardous, with the risk of tripping over debris or coming into contact with thorns and other hazards. A professional service has the experience and equipment to handle these hazards safely.
Improved curb appeal: An overgrown garden clearance can make your home look unkempt and uninviting. Professional garden clearance can help you restore your garden's beauty and improve your home's curb appeal.
Proper equipment and tools: Professional garden clearance services have access to the latest equipment and tools required for the job. From high-powered mowers and shredders to large skips, professional garden clearance companies have the necessary tools to handle any garden clearance project. This equipment can help them quickly and efficiently clear your garden, saving you time and effort.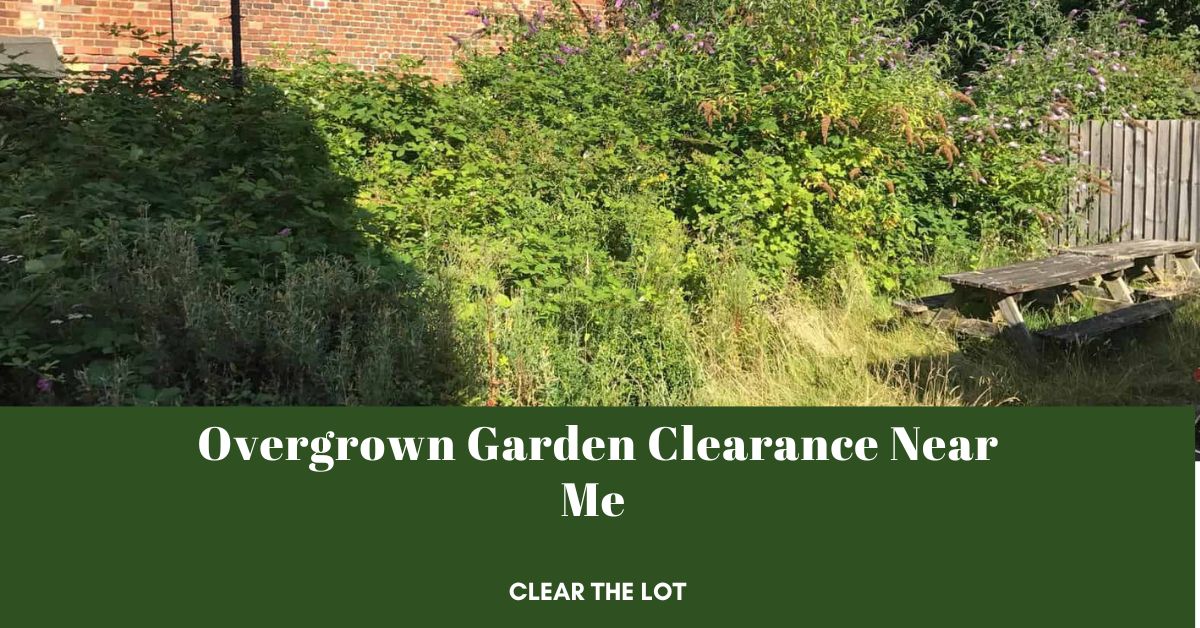 Cost-effective: While it may seem like an unnecessary expense, hiring a professional garden clearance company can save you money in the long run. By clearing your garden efficiently, they can help prevent costly damage that can occur from neglect or improper maintenance. Additionally, professional garden clearance companies can help prevent accidents and injuries that can result from trying to do the work yourself.
Waste disposal: Professional garden clearance companies have the necessary permits and licenses to dispose of waste legally and responsibly. They can sort and dispose of waste in an environmentally friendly manner, ensuring that you don't have to worry about the impact on the environment.
Health and safety: Overgrown gardens can pose a safety hazard, especially if they are home to rodents and other pests. Professional garden clearance companies can help eliminate these safety hazards by clearing your garden and making it safer for you and your family to enjoy.
Choosing the Right Garden Clearance Service
When looking for a garden clearance service near you, there are a few things to consider to ensure you find the right service for your needs. Here are some factors to keep in mind:
Experience: Look for a service provider with years of experience in the field. This will ensure they have the knowledge and skills to handle your overgrown garden safely and efficiently.
Equipment: A good garden clearance service will have the right equipment to handle your garden, including pruning shears, hedge trimmers, and mowers.
Reviews: Look for reviews and ratings from past customers to ensure the service provider you choose has a good reputation for quality work. in the UK most Trusted site for Reviews is Trust Pilots. And Clear The Lot has 5-star Reviews on it this site.
We provide House Clearance Services in London and Surrey including House Clearance, Garden Clearance, Office Clearance, Fencing, Garage Conversions, Interior Decorating, Property Refurbishment, and Scaffolding Services. To get the best Cleaning services in London and Surrey please visit Clearthelot.com.
Getting Started with Overgrown Garden Clearance
Once you have chosen a garden clearance service. It's time to get started with your overgrown garden clearance. Here are the basic steps to expect: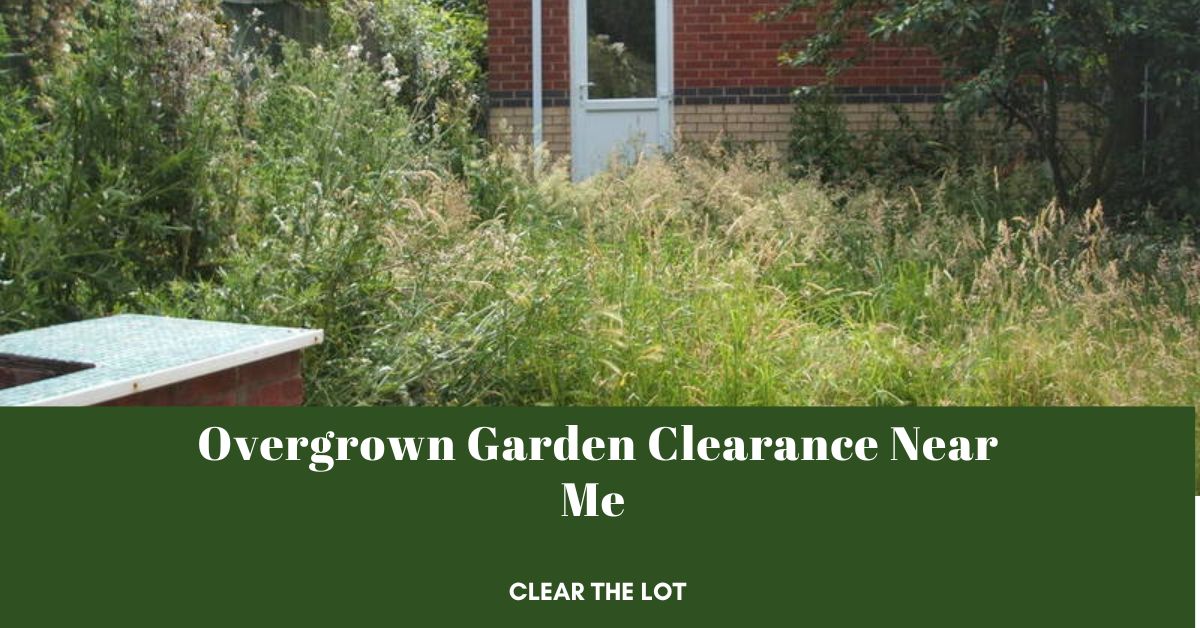 Consultation: The service provider will assess your garden to determine the extent of the work needed and provide you with an estimate for the job.
Clearance: The service will remove all debris and overgrown plants from your garden using their equipment.
Assess the Area: The first thing you need to do when starting an overgrown garden clearance project is to assess the area. Walk around the garden and make a list of what needs to be done. Take note of the size of the area, the type of overgrown plants, and any structures or obstacles that may be in the way. This will help you to plan and prepare accordingly.
Maintenance: Once the initial clearance is complete, the service provider can offer ongoing maintenance services to keep your garden looking its best.
If you have a small garden, you may be able to tackle the job yourself. However, if your garden is larger or the overgrowth is extensive. It may be best to call in the professionals. A garden clearance company can provide you with the necessary tools and expertise to get the job done quickly and efficiently.
When looking for a garden clearance company near you, it is important to do your research. Look for companies with a good reputation and plenty of experience. Check out online reviews and testimonials to see what previous customers have to say about their services.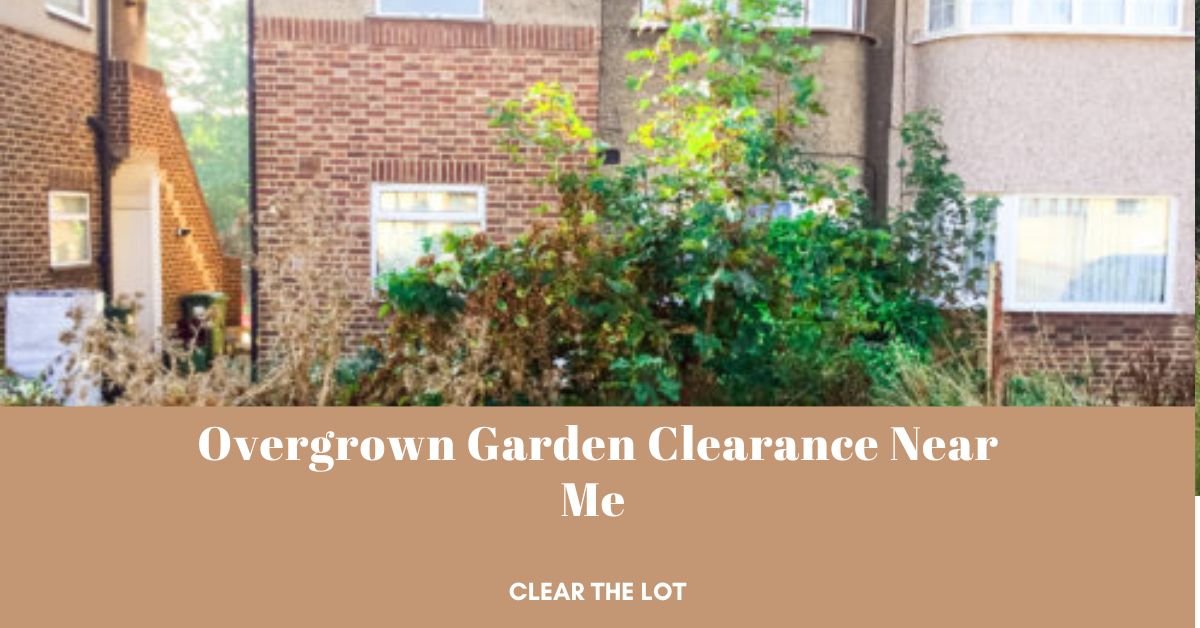 Before hiring a garden clearance company
Before hiring a garden clearance company, make sure you get a detailed quote. This should include the cost of all the services you require and any additional charges, such as the cost of removing waste. Make sure the company is fully insured and has the necessary equipment to carry out the job safely.
Once you have hired a garden clearance company, it is important to communicate your needs. Make sure they understand exactly what you want and that they have a plan for how to achieve it. This will ensure that the job is done to your satisfaction and that you are happy with the result.
Looking to clear out your overgrown garden? You might be wondering about the garden clearance cost. Hiring a professional company like Clear the Lot can ensure that the job is done efficiently and at a reasonable cost. Contact us today for a quote on your garden clearance project.
In conclusion, if you are searching for "overgrown garden clearance near me," hiring a professional service can save you time, and effort, and ensure your garden is cleared safely and efficiently. Remember to consider factors such as experience, equipment, and reviews when choosing a service provider, and be prepared for a consultation and ongoing maintenance to keep your garden in top shape.