You don't have much money to spend on gardening, or you simply want to reuse some of your old items but don't know how? Instead of throwing things out, you may put them to good use and benefit the environment by improving your garden. For those looking to brighten up their gardens on a budget, we've compiled a list of the most amazing garden design ideas on a budget
Tree Stump Garden Furniture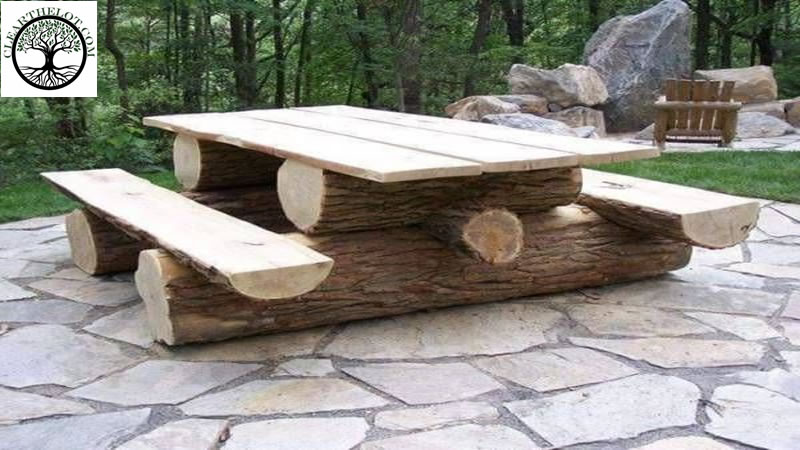 You're in luck if you have an old tree stump in your garden. Instead of wasting time and money removing it, you may use it to make garden furniture. Add a wooden or glass top to turn it into a table. This way, you may enjoy your morning coffee or a meal with friends and family at this unique table that will be the talk of the neighborhood. Alternatively, make a stylish stool by placing a cushion on the tree stump. With this one, use your imagination. It's a simple, inexpensive, and environmentally beneficial approach
Tire Planter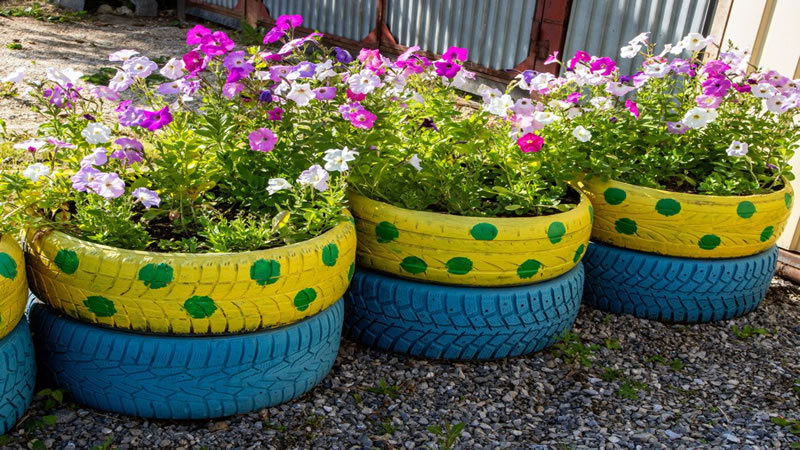 You've probably seen a kid's movie where the swings are made of tires and wondered what would happen if you tried it. Make a swing, a chair, or a flower pot out of an old vehicle tire. You can paint or cut and shape the rubber whatever you want. Every child desires to have a tire swing.
Mini Rock Mushrooms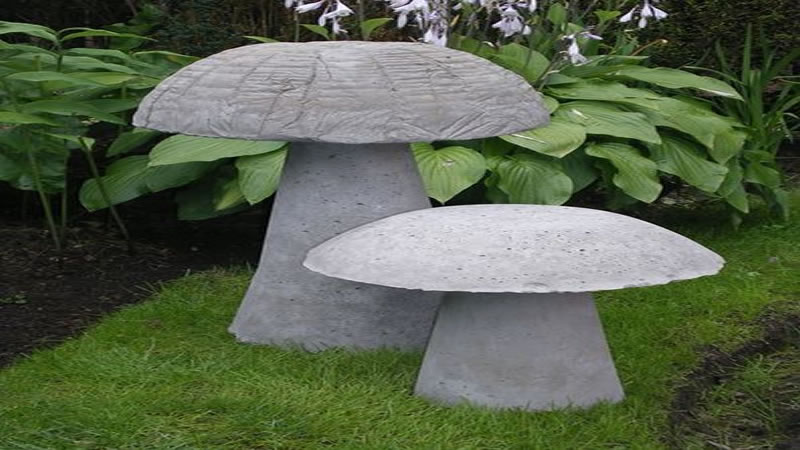 You'll only need rocks and a little paint for this one. Make your cement mushrooms to give your landscape a fantasy feel. You can also paint them in any way you desire. Painting the rocks will become a pleasant activity to do with your children. They'll have a blast drawing and playing with them. Fun fact: they will endure indefinitely.
Intimate String Lights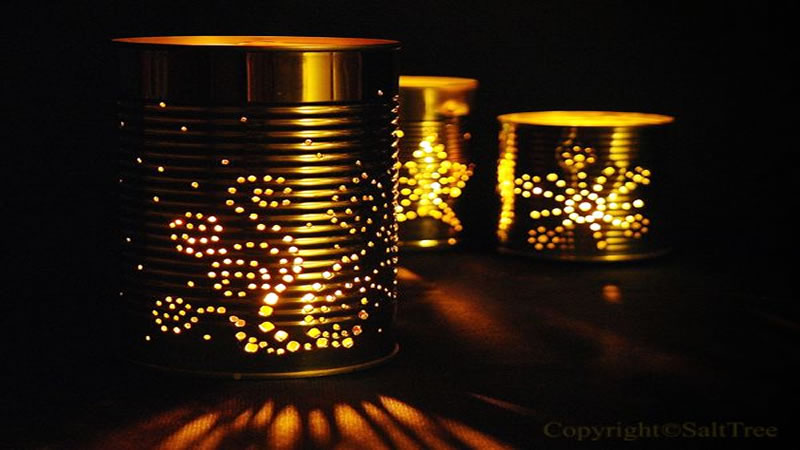 Outdoor string lighting is inexpensive and easy to install between fences, furniture, and trees. They will create a magical and pleasant ambiance in your yard in the evenings. You may use them to light up walkways, brighten the room, and give it a more intimate atmosphere. They'll be ideal for both peaceful dinners and social gatherings with friends and family.
Colorful Marbled Fencing
If you have old glass marbles from your youth, you can repurpose them by embedding them in wooden fences. It will bring color and cool illumination to your landscape, particularly when the sun shines from behind. All you have to do now is drill holes in the fences and fill them with marbles. There's no need to use adhesive Simple and inexpensive.
Romantic Tin Can Luminaries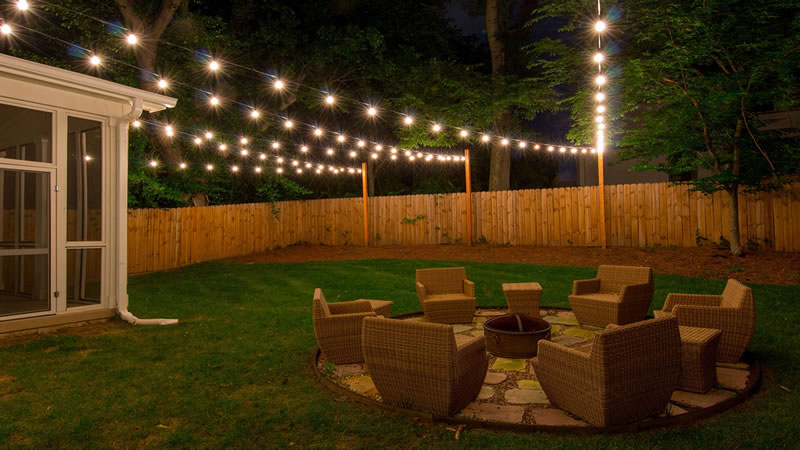 Recycle your food cans by making them into garden ornaments. You can cut holes in the cans and make different shapes like hearts and stars with a hammer and nail. Place a candle inside and light it to create cool lanterns that will cast gorgeous light and shades. It's never been easier or less expensive to create a romantic and intimate atmosphere.
Dyed Patio Tiles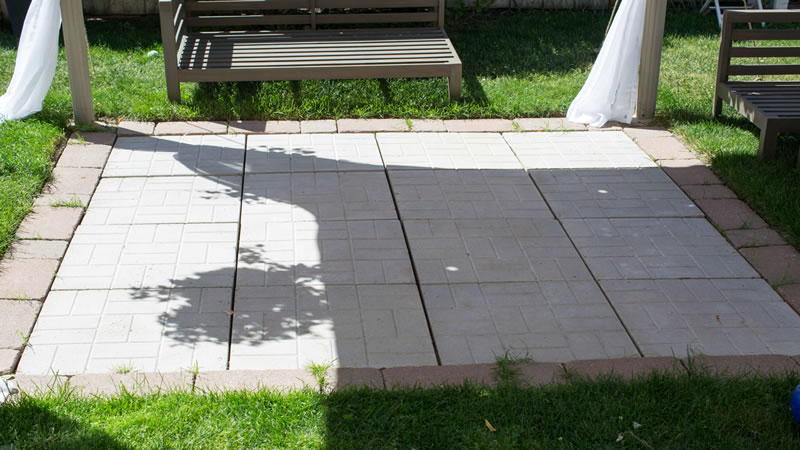 If you have outdoor tiles in your garden, they are almost certainly dull and uninteresting. Simply add paint to your garden to bring it to life. Choose a color scheme that complements the atmosphere you wish to create in your garden. If you want the garden to appear larger and deeper, use colder colors, warmer hues for a cozier aspect, or radically opposing colors for a striking look. You may be creative and paint the tiles neon colors to make the walkway glow in the dark.
Shoe Organizer for Your Flowers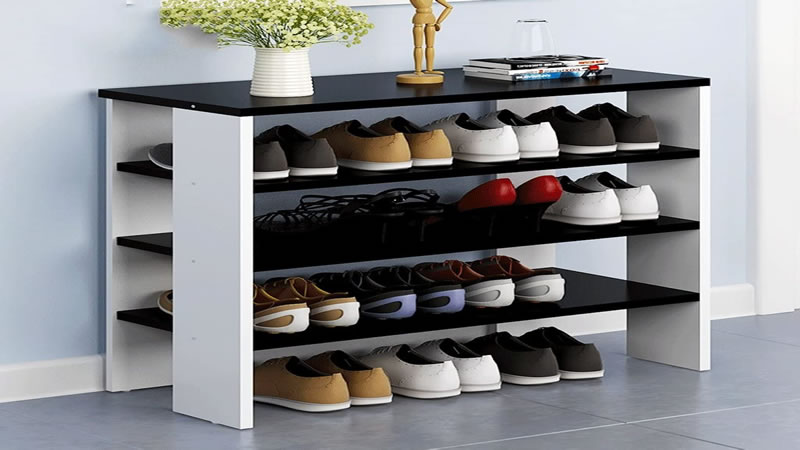 Do you have a little garden or are you just out of room for all of your flowers since you went overboard? There is, however, a simple remedy. You can plant your flowers or herbs inside a cheap hanging shoe or clothing organizer. It can be hung from your trees, porch, fence, or all of them. You now have all the room you've wanted for all your favorite flowers all along.
Maximize a garden space with a mirror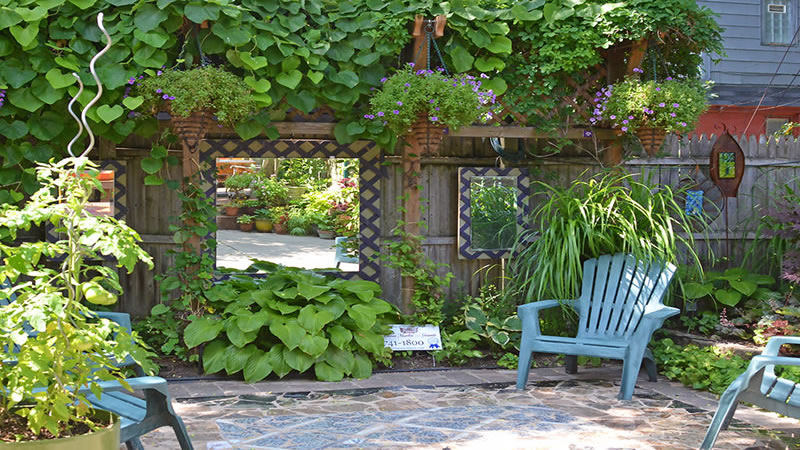 Although we are not magicians, we do have a few tricks up our sleeves. This one is especially useful if you're looking for small garden ideas on a budget or if your garden lacks natural light owing to nearby structures or trees. Simply place a mirror on a fence or wall. It will bounce around in the natural light, and the garden's reflection will give the impression that the room is larger than it is.
Put a Bird Feeder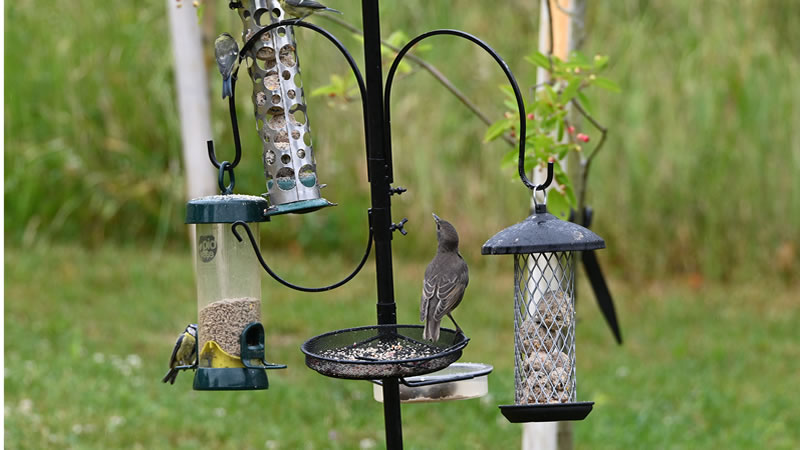 The appearance of a garden is not solely dependent on material items. There's nothing like hearing chirping birds make you feel more connected to nature. Make a DIY bird feeder out of recycled paper or wood, and the local birds will soon know where to sing their melodies.
Shape it up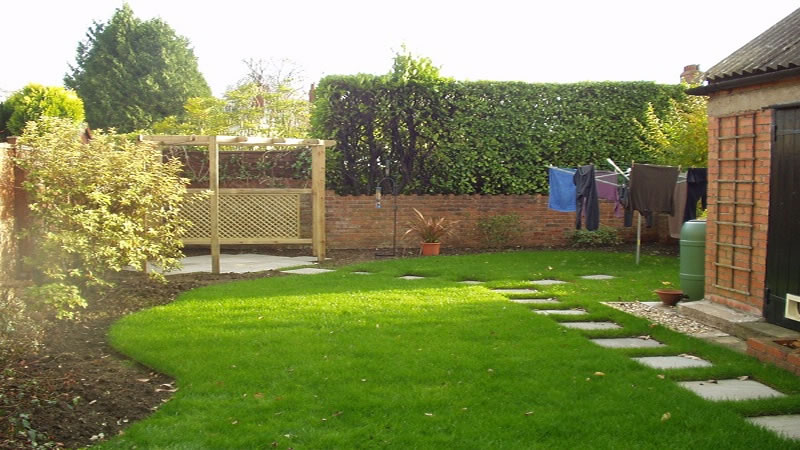 If you want to save money when converting your garden, you should prioritize shaping it. Garden elements can be shaped in a basic, quick, and straightforward way to breathe fresh life into the garden space. There's no need to spend more money on new features when you can improve the ones you already have.
For example, defining the shape of the lawn, removing superfluous grass, and edging it nicely. Another landscaping concept is to shape the hedges, trees, and plants in the area. All you'll need is some spare time and yard tools like a lawnmower, spade, and spears to pull it off.
Reuse old furniture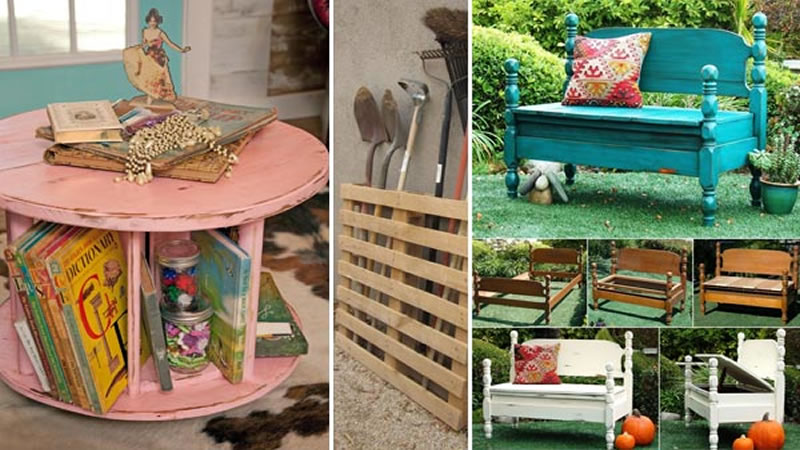 Repurposing old furniture in the garden is a fun and cost-effective method to update your outdoor environment. You can incorporate almost any indoor feature into your gardening design.
Cabinets, bathtubs, and wooden crates, for example, make excellent planters. For a vertical plant or décor display or storage space, old ladders, racks, and shelves are ideal. The possibilities are unlimited if you have a creative and artsy side.
The best part is that you won't have to spend a fortune to have them match your yard and exterior. The repurposed furniture may require modest cosmetic or functional adjustments, but nothing too pricey.