Property clearance or a house clearance results in an unavoidable rubbish pile. Thankfully, there is a Clear The Lot of expert clearing services available to assist you with trash disposal following a major clearance.
Here are some pointers to remember if you want to get the most out of your garbage removal service:
Sort your trash into recyclable and non-recyclable categories as you go to save time and effort later.
Use authorized bags for loose leaves and grass clippings when removing garden waste.
Ensure that branches are trimmed shorter than 1.5 meters and trunks and stumps are reduced into smaller, easier-to-lift pieces when dealing with green garbage.
Consider having a skip delivered on the day of the clean-up and picked up at the conclusion. For particular wastes, such as general rubbish, green waste, heavy waste, and concretes, multiple skip hire options are available.
Estimate the amount of trash removal you'll need, for example, the number of garbage bags, boxes, furniture items, and so on, to get the best value for money quote.
Before contacting a waste removal firm, do your recycling. Paper, cardboard, aluminum, milk containers, cans, and glass jars and bottles are all recyclable. Food leftovers and green garbage, for example, can be converted into natural compost or garden mulch. Recycling not only helps the environment but can also save you money.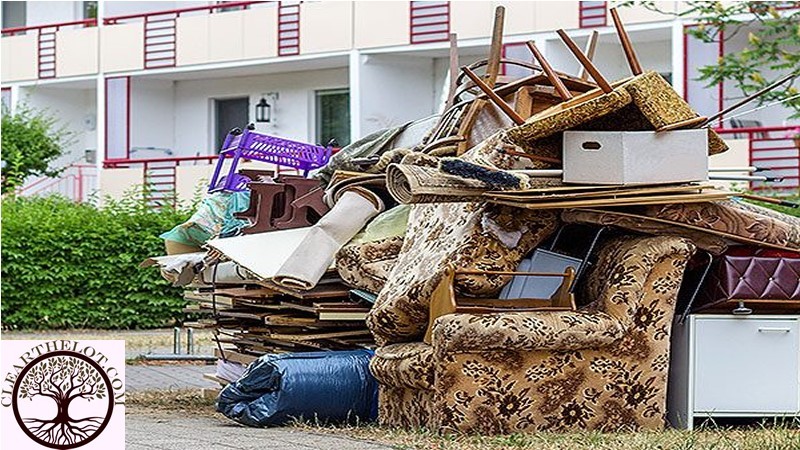 There are also a variety of ways to save money by doing your garbage removal. This method takes a little longer, but if you're well organized, it can be done effectively and efficiently. Consider some of these DIY garbage removal ideas:
Sort your trash into manageable loads to go to the landfill.
Pay attention to when your neighborhood's garbage is collected. You can find out when your local municipality collects hard waste, which can be an excellent solution for furniture disposal.
Check with your local government to see if there are any free garbage collection services available. There may be similar services for grass and tree clippings on occasion. Scrap metal, mattresses, and electronics are also recyclable in some cities and can be picked up at the curb. However, before disposing of any such goods, make sure to inform your local government.
Whether you choose to do your trash removal or hire a professional cleaning service, you must be organized and well-prepared in both cases. Contact several different clearance businesses ahead of time to discover what services they provide. Make sure you know what kind of rubbish you'll need to get rid of after your house clearance. Get quotes from a few different providers to compare prices, ask for company recommendations, and consult your neighbors and acquaintances.
During your clearance, you may come across items that you no longer want but are still in good condition and should not be thrown away. Furniture, sports equipment, toys, and electronics that are still in working order might be donated to charity or resold. Before donating or selling something, make sure it's clean, functional, and presentable. Check with your neighborhood charity shop to see if they accept furniture. Selling online can be done on websites like eBay or other online classifieds. Another way to get some extra money from your time-consuming property clearance is to hold a garage sale.
Enquiry form here: