House clearance in London
We are offering best house clearance in London & Surrey. If You need any kind of House clearances, garage, basement, whole house or office, please fill in the following form. House clearance don't need to be stressful if they're managed carefully. Whether you're clearing the home of a deceased relative or preparing a property for sale or lease, we can provide the service you require.  At Clear The Lot we aim to make your house clearance as hassle free as possible from start to finish.  We take everything from old furniture, broken appliances, bric-a-brac, mattresses, carpets, curtains and much more.
Our polite and articulate staff will respectfully clear and responsibly dispose of all household effects. Our staff are made up of experienced professionals, who will give you a clean and tidy finish. We always ensure our customers receive a first class service and are fully satisfied. We provide a clean, efficient house clearance services at a competitive price. We will talk through the job with you and if we can offset any cost by purchasing saleable goods, we will discuss this with you.  There are a minimum of two men on each clearance, so you don't need to self-load! Contact us on 0203 323 0017 / 07734 678923 or email info@clearthelot.com or fill in the following form.
House & Flats
Basement, Loft, Shed and Garage Clearouts
Furniture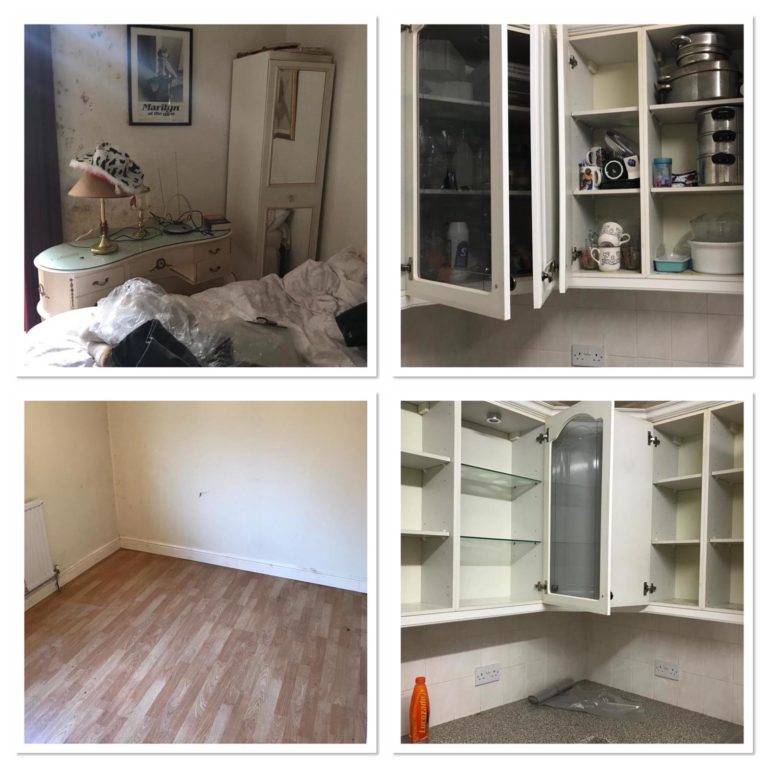 White Goods
Clothes
Fire Safe Soft Furnishings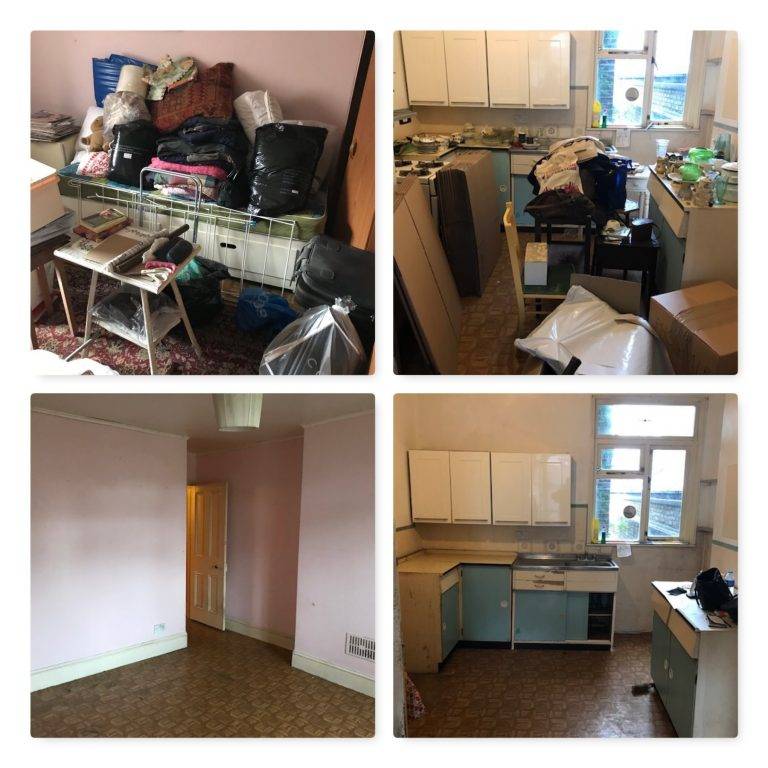 Books
TV's & Electrical Goods
and Much More……
Cost Effective House clearances Services
House Clearance Costs can be expensive, sometimes prohibitively so. Well that was what we were told a little too frequently when there was a good deal of contents. We kept being asked if we would pay the owners rather than the other way around. It is sadly a fact that generally, we can't do that. It is simple economics. The additional costs of separating certain items and delivering them to various places in the hope of making a small profit are almost always much higher than we could possibly earn from the sales. So, we have a standard answer: "Very Sorry, but NO."
However, there was an exception just the other week. When we visited a certain house, to complete a House Clearance job, we found that it needed serious updating. Almost certainly both plumbers and electricians were going to have to replace completely what was there. But the house had some lovely furniture and a good number of ornaments and pictures. The owners were elderly and downsizing to move to more suitable accommodation. They had no children so were on their own.
This was no ordinary situation. The customers were in need of help. We made some calls and within two days the place had been visited by staff from four different auction houses. We received the sale price estimates, after all commissions had been deducted, and we knew how much we wanted to charge for this particular House Clearance.
The elderly couple were thrilled when we explained that not only could we do the job for nothing, but we would also throw in a full Garden Clearance plus best of all, pay them quite a bit more than they had originally thought they were paying us.
We worked hard and did both House and Garden Clearance for this lovely old couple. We were so pleased when they both laughed out loud as we handed them our cheque. We felt even better when we heard that they had sold the property for much more than they first expected and faster too. We really enjoyed that final day.
We would very much like to enjoy more days like that. So, if you have valuables but still want them cleared, there may well be a way of having your cake and eating it. We will always do our best. We do not have closed minds.