A well-maintained garden is a source of joy and relaxation. But the presence of weeds and pests can quickly turn it into a frustrating and challenging environment. Garden clearance plays a crucial role in weed and pest control. Ensuring a healthy and thriving outdoor space.
The Clear The Lot offers a comprehensive range of services including house clearance, garden clearance, office clearance, fencing, garage conversions, interior decorating, property refurbishment, and scaffolding services in London and Surrey. Visit Clearthelot.com for top-notch cleaning services in these areas.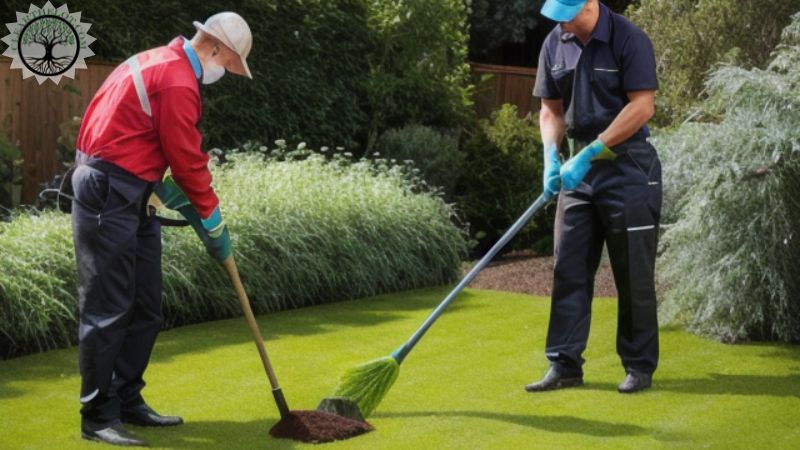 In this article, we will explore the importance of garden clearance for weed and pest control and discuss effective strategies and practices to achieve optimal results. From identifying common weeds and pests, implementing preventive measures, and employing targeted clearance techniques. We will delve into the steps necessary to create a garden free from the invasive presence of weeds and pests.
Understanding Common Weeds and Pests
To effectively control weeds and pests in your garden. It is essential to know the common culprits that can hinder plant growth. Here are a few examples:
Weeds: Weeds are unwanted plants that compete with desirable plants for nutrients, sunlight, and space. Common weeds include dandelions, crabgrass, bindweed, and chickweed. Understanding their growth patterns, reproductive methods, and characteristics will help in implementing effective clearance strategies.
Insects: Garden pests come in various forms, including insects such as aphids, caterpillars, snails, slugs, and beetles. These pests can damage plants by feeding on leaves, stems, or fruits. Identifying the specific pests affecting your garden will enable you to target them with appropriate clearance methods.
Garden Clearance: Diseases
 Plant diseases, caused by fungi, bacteria, or viruses, can weaken or kill plants. Common diseases include powdery mildew, blight, and rust. Recognizing disease symptoms and taking prompt action is crucial to prevent their spread and protect the overall health of your garden. To learn more about overgrown garden clearance near me.
Preventive Measures
Prevention is key when it comes to weed and pest control. By implementing preventive measures. You can reduce the likelihood of infestations and minimize the need for intensive clearance efforts. Here are some effective preventive strategies:
Maintaining Garden Health: A healthy garden is less susceptible to weed growth and pest infestations. Ensure proper watering, adequate nutrition, and regular pruning to promote plant vigour and resilience.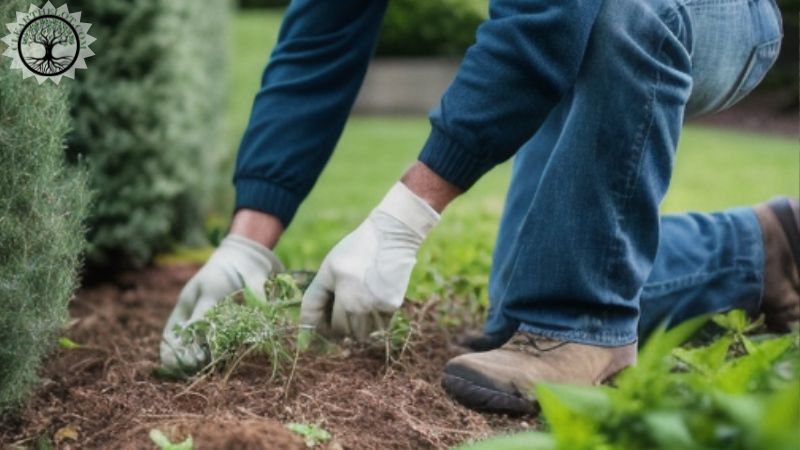 Mulching: Applying a layer of organic mulch around plants helps suppress weed growth by depriving them of sunlight. Mulch also improves soil moisture retention and acts as a barrier against certain pests.
Proper Plant Spacing: Crowded plants create favourable conditions for weed growth and provide hiding places for pests. Maintain proper plant spacing to allow for adequate air circulation and reduce the risk of infestations.
Clean Gardening Practices: Good sanitation in the garden is essential. Remove fallen leaves, debris, and dead plant material, as they can harbor pests and diseases. Regularly clean gardening tools to prevent the spread of pathogens.
Companion Planting: Some plants have natural pest-repellent properties or attract beneficial insects that prey on pests. Incorporating companion plants, such as marigolds, basil, or lavender, can help deter pests and create a more balanced ecosystem.
Local House Clearance: Targeted Clearance Techniques
When preventive measures are not enough. Targeted garden clearance techniques become necessary to control weeds and pests. Here are some effective strategies:
Manual Weed Removal: Hand-pulling or digging out weeds effectively eliminates them, especially for larger weeds with well-established root systems. Ensure you remove the entire weed, including the roots, to prevent regrowth.
Hoeing and Cultivation: Hoeing or using a cultivator can effectively control weeds. Especially for smaller weeds or those with shallow roots. This technique disrupts the weed's root system and exposes it to desiccation.
Mulching for Weed Suppression: Applying a layer of organic mulch around plants helps prevent weed growth by smothering weed seedlings and inhibiting their access to sunlight. Additionally, mulch conserves soil moisture and regulates temperature, promoting plant health.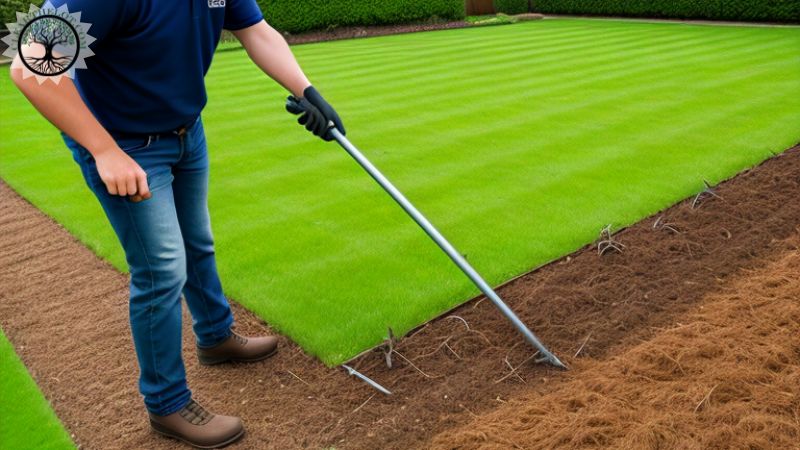 Biological Pest Control: Biological control methods involve introducing natural enemies of pests into the garden. This can include beneficial insects like ladybugs, lacewings, or nematodes that prey on pests. Use caution. When employing biological controls to ensure they are compatible with your garden ecosystem.
Organic Pesticides: Organic pesticides derived from natural substances can be used as a targeted approach for pest control. Examples include insecticidal soaps, neem oil, or pyrethrin-based products. Follow instructions carefully to minimize impacts on beneficial insects and the environment.
Integrated Pest Management (IPM): IPM combines various strategies to manage pests effectively. While minimizing environmental impacts. It involves monitoring pest populations. Identifying thresholds for action, implementing preventive measures, and using the least toxic control methods as a last resort.
The Clear The Lot offers a comprehensive range of services including house clearance, garden clearance, office clearance, fencing, garage conversions, interior decorating, property refurbishment, and scaffolding services in London and Surrey. Visit Clearthelot.com for top-notch cleaning services in these areas.
Overgrown Garden Clearance near me: Maintenance and Regular Inspections
Regular maintenance and inspections are crucial to stay on top of weed and pest control in your garden. Here are some essential practices:
Weeding: Regularly inspect your garden for weed growth and promptly remove any weeds before they become established. Focus on weed-prone areas such as garden beds, pathways, and around plant containers.
Pest Monitoring: Regularly check plants for signs of pest infestation, including leaf damage, and discolouration presence of insects. Early detection allows for timely intervention and minimizes the potential for pest outbreaks.
Prompt Action: If you identify weeds or pests, take immediate action to prevent their spread. Employ appropriate clearance techniques or apply targeted treatments as necessary.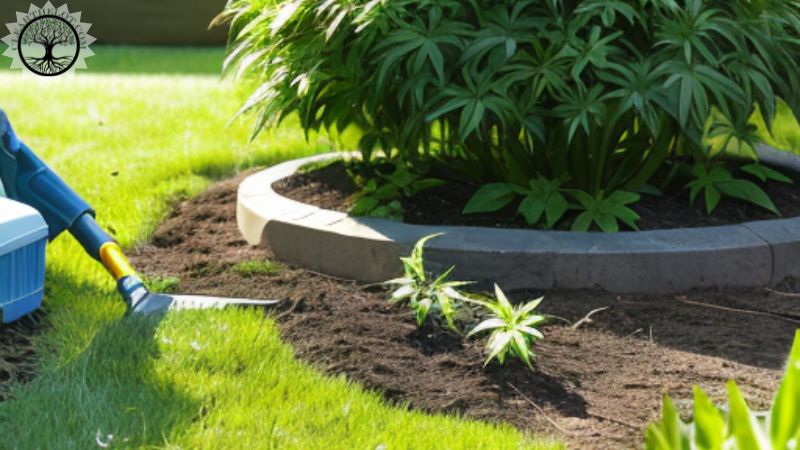 Regular Pruning: Proper pruning helps maintain plant health and reduces the risk of disease and pest infestations. Remove dead or damaged plant parts to eliminate potential breeding grounds for pests and disease pathogens.
Record Keeping: Keep a garden journal or log to track pest and weed occurrences, clearance methods used, and their effectiveness. This information will guide future clearance efforts and help identify patterns or recurring issues.
For gardeners concerned about the use of chemicals, organic weed and pest control methods offer a natural and eco-friendly alternative. These methods prioritize the use of organic and biodegradable substances to combat weeds and pests effectively.
Companion planting is not only beneficial for deterring pests but can also help suppress weed growth. Certain plant combinations, such as planting marigolds to deter nematodes or interplanting aromatic herbs like basil or rosemary to repel pests, can be effective natural strategies.
Garden clearance near me: Conclusion
Maintaining a weed and pest-free garden requires a combination of preventive measures, targeted clearance techniques, and regular maintenance. By understanding common weeds and pests, implementing preventive strategies, and employing effective clearance methods. You can create a healthy and thriving outdoor space.
The process is simple if you're interested in getting garden clearance services from Clear The Lot. You can contact them via 0773 467 8923 or info@clearthelot.com to request a quote and schedule an appointment. Their team will visit your property to assess the job and provide a competitive price based on the volume and weight of the waste to be cleared.
Remember to prioritize environmental sustainability by opting for organic and targeted control methods whenever possible. With proper weed and pest management, you can enjoy a beautiful and bountiful garden that brings you joy and satisfaction throughout the seasons.