Maintaining a beautiful and well-kept garden is a dream for many homeowners. However, the demands of a busy lifestyle can often make it challenging to find the time and energy for regular garden clearance and maintenance. If you're a busy homeowner seeking efficient solutions for garden clearance. This article is for you. We will explore practical tips and strategies to help you keep your garden in excellent condition without sacrificing your precious time and energy.
The Lot offers a comprehensive range of services including house clearance, garden clearance, office clearance, fencing, garage conversions, interior decorating, property refurbishment, and scaffolding services in London and Surrey. Visit Clearthelot.com for top-notch cleaning services in these areas.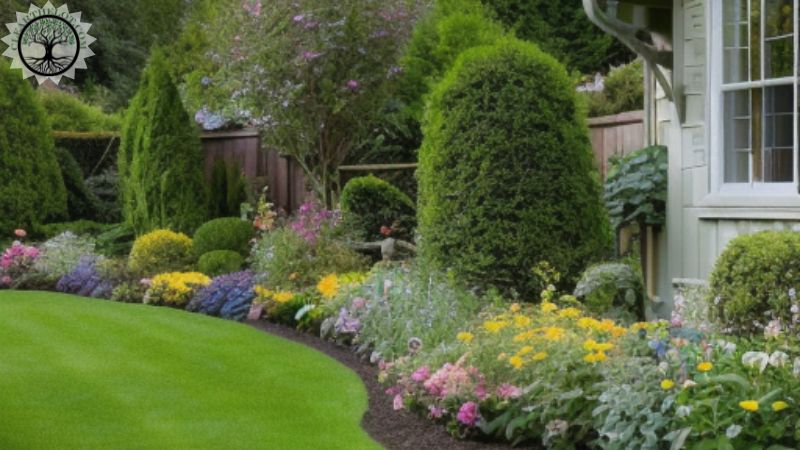 Plan and Prioritize
Efficiency starts with proper planning and prioritization. Assess the needs of your garden and identify the key areas that require clearance. Create a to-do list and break down tasks into manageable chunks. By having a clear plan in place. You can allocate specific time slots or dedicate weekends for garden clearance activities. Prioritize tasks based on urgency or the time they require. This way, you can focus on essential tasks while gradually addressing other areas of your garden over time.
Delegate and Outsource
As a busy homeowner, it's essential to recognize that you don't have to tackle garden clearance alone. Consider delegating tasks to other household members or involving family and friends in the process. You can assign specific tasks to each person, making the process more efficient and enjoyable.
If you have a larger garden or require specialized services, outsourcing garden clearance to professional contractors can be a wise investment. They have the expertise, tools, and resources to handle the job efficiently while you focus on other priorities.
Garden Clearance near me: Optimize Tools and Equipment
Investing in the right tools and equipment can significantly streamline your garden clearance efforts. Choose high-quality tools that are designed for efficiency and ease of use. For example, a sturdy wheelbarrow can help you transport garden waste quickly and effortlessly.
Consider using electric or battery-powered tools for tasks like trimming, pruning, or leaf blowing. They are quieter, require less maintenance, and eliminate the need for fuel or cords. Moreover, using ergonomic tools with comfortable grips can reduce fatigue and enhance your productivity during garden clearance.
Mulching and Composting
Mulching and composting are effective techniques for managing garden waste and nourishing your garden at the same time. Instead of disposing of all the green waste, shred leaves and branches to create mulch. Mulch acts as a protective layer for your soil, reducing weed growth, conserving moisture, and enhancing the overall health of your plants. Composting is another eco-friendly option. Where you can transform kitchen scraps, garden trimmings, and other organic waste into nutrient-rich compost. Use this compost to enrich your soil, promoting healthy plant growth and reducing the need for chemical fertilizers.  To know more about Local House Clearance company for house clearance click here.
Regular Maintenance
Consistency is key when it comes to efficient garden clearance. Regular garden maintenance helps prevent the accumulation of excessive garden waste and minimizes the effort required for clearance. Set aside dedicated time each week or month to perform essential maintenance tasks such as weeding, pruning, and removing debris. By addressing small tasks regularly, you can prevent them from becoming overwhelming and time-consuming.
Smart Garden Design via Garden Clearance
Another way to ensure efficient garden clearance is by incorporating smart design principles. Opt for low-maintenance plants and shrubs that require minimal pruning and tidying. Choose native or drought-tolerant species that can thrive with less water and attention. Implement hardscaping elements such as gravel pathways or decking that reduce the area requiring constant maintenance. By designing your garden with efficiency in mind. You can minimize the time and effort needed for clearance tasks.
Seasonal Garden Clearance
Seasonal Garden Clearance are crucial for keeping your garden tidy and well-maintained. As the seasons change, different tasks come into play. In spring, focus on removing fallen leaves, clearing out dead plants, and preparing the soil for new growth.
Summer garden Clearance can involve regular weeding, deadheading flowers, and trimming overgrown branches. In autumn, focus on leaf clearance and cutting back perennial plants. Winter cleanups may include pruning fruit trees and shrubs. By following a seasonal cleanup schedule. You can tackle specific tasks at the right time and keep your garden in optimal condition throughout the year.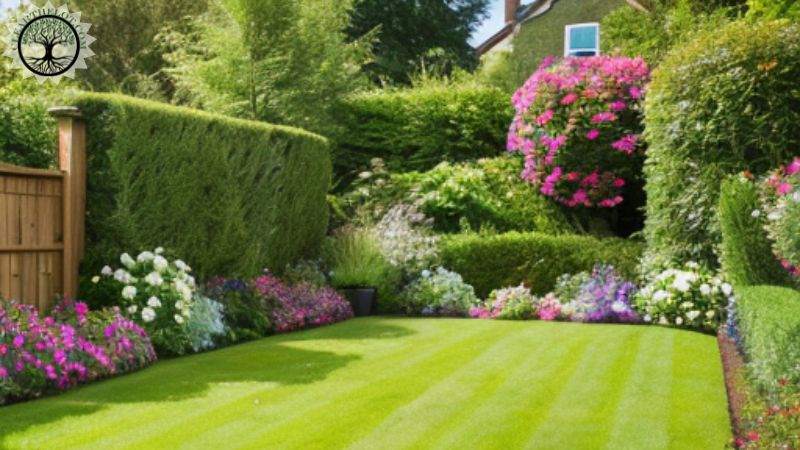 Recycling and Disposal
When it comes to garden waste disposal, opt for eco-friendly solutions. Explore local recycling programs that accept green waste, such as branches, grass clippings, and leaves. Many municipalities offer composting facilities. Where you can drop off your garden waste to be processed into nutrient-rich compost.
Additionally, consider investing in a home composting system to handle smaller amounts of organic waste directly in your garden. By recycling and composting. You not only reduce the environmental impact but also create valuable resources for your garden.
The Lot offers a comprehensive range of services including house clearance, garden clearance, office clearance, fencing, garage conversions, interior decorating, property refurbishment, and scaffolding services in London and Surrey. Visit Clearthelot.com for top-notch cleaning services in these areas.
Overgrown Garden Clearance Cost: Education and Knowledge
Stay informed and continuously expand your knowledge about efficient garden clearance techniques. Attend workshops, seminars, or online courses that focus on sustainable gardening practices. Learn about proper pruning methods, effective weed control, and innovative tools that can make your garden clearance tasks easier. The more you know, the better equipped you'll be to handle garden maintenance efficiently.
Efficient garden clearance for busy homeowners requires a combination of planning, smart strategies, and a commitment to regular maintenance. By implementing these tips and techniques. You can keep your garden looking its best without compromising your busy schedule. Whether it's through effective planning, optimizing tools, practising sustainable waste disposal, or staying informed about the latest gardening practices.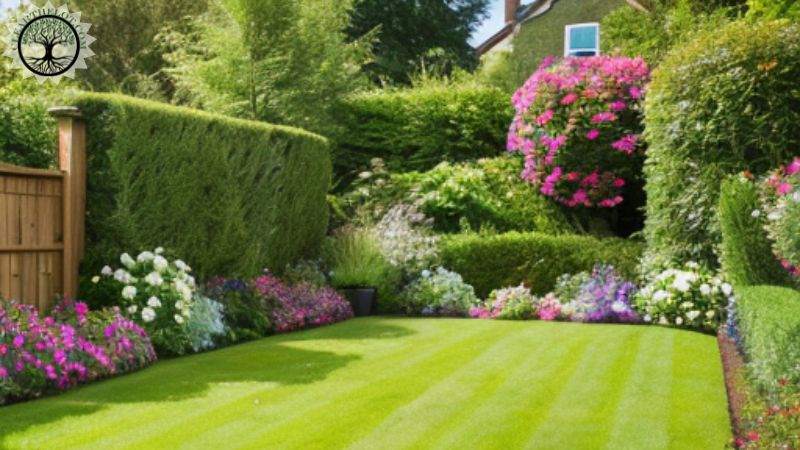 You can achieve a well-maintained garden that brings joy and relaxation to your life. Embrace the opportunity to connect with nature and create a harmonious outdoor space that reflects your unique style and personality. Remember, a beautiful garden is within reach, even for the busiest of homeowners.
Efficient garden clearance is attainable, even for busy homeowners. By planning and prioritizing, delegating and outsourcing when needed. Optimizing your tools and equipment, implementing mulching and composting techniques, and committing to regular maintenance. You can keep your garden in excellent shape without sacrificing your valuable time and energy.
Remember, a well-maintained garden not only enhances the beauty of your property but also provides a serene and enjoyable outdoor space for relaxation and rejuvenation. With the right strategies in place, you can strike a balance between your busy lifestyle and a flourishing garden.
Garden Clearance Merton: Celebrate Your Garden
The process is simple if you're interested in getting garden clearance services from Clear The Lot. You can contact them via 0773 467 8923 or info@clearthelot.com to request a quote and schedule an appointment. Their team will visit your property to assess the job and provide a competitive price based on the volume and weight of the waste to be cleared.
Remember to enjoy the process of garden clearance and maintenance. Celebrate the beauty and serenity that your garden brings to your life. Take breaks in between tasks to appreciate the fruits of your labour. Invite friends and family over for a garden party or picnic to showcase your well-maintained outdoor space. By cultivating a positive mindset and finding joy in the process, you'll approach garden clearance with enthusiasm and motivation.