Moving can be a tricky procedure, and for tenants who are moving out of a rental property. There are more steps to be completed. The following checklist can assist tenants in moving out and ensure that everything has been done to ensure everything is in order of house clearance.
We provide House Clearance Services in London and Surrey including House Clearance, Garden Clearance, Office Clearance, Fencing, Garage Conversions, Interior Decorating, Property Refurbishment, and Scaffolding Services. To get the best Cleaning services in London and Surrey please visit Clearthelot.com.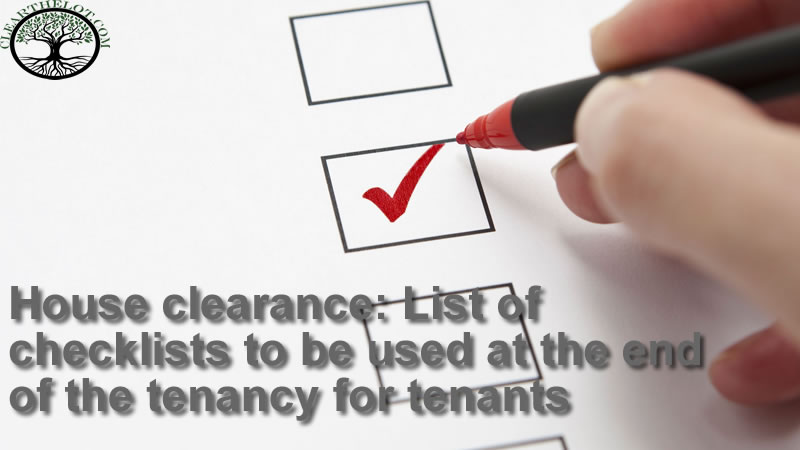 Find Your Documents
If you know that you will be moving from your rental property, the first thing to do is locate the documents. It is essential to locate and read your tenancy agreement and the inventory handed to you at the beginning of your lease. The tenancy contract will outline the notice you'll need to provide,
usually at least one month. If you're a tenant with a fixed term ending earlier, the agreement will spell out the steps that must be followed to accomplish this. The inventory will provide what was happening to the house at the time of your move-in. so you'll know when you'll need to get it cleaned in the event of your departure.
House Clearance Company: Be sure to notify your Landlord and Utilities.
The first person you'll need to inform when moving out of a rented property is your landlord. This is crucial. When you're in an affixed-term tenancy ending earlier since you may have to negotiate the terms to close the lease. After confirming the information with the landlord, you'll have to notify utility providers, including water, electric and gas.
They'll require the date on which you'll be moving out. Some service providers might require meter readings to be provided on this date. You must also notify the city council that you will not be paying the council tax on the property until after your moving date for house clearance services.
Update Your Address
When you've established your new residence, you need to change any organization with your personal information to the new address. This would include your doctor, bank and employers, insurance companies, your employer and the DVLA, the HMRC, and your relatives and friends.
It's also possible to create a post redirection service through Royal Mail, so any mail addressed through your old address will automatically be transferred to your new address.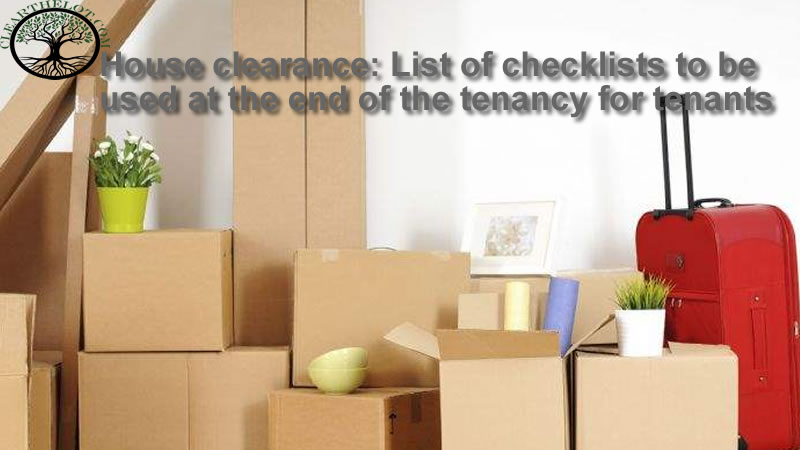 Garden clearance: Take Your Personal Items Off
You must ensure that your belongings are taken away from your home before the end of your tenancy. If the landlord needs to remove anything that belongs to you or isn't included or listed in your inventory, you could lose a portion or all of the deposit. You must ensure that every cupboard and room is clean, including the garden shed, loft or garage.
your home is equipped with them. If you've been living in one place for a while, it is easy to accumulate items. You could have lots of stuff you don't wish to take with you to your new home. It could be beneficial to employ a professional waste removal service such as Away With It to assist in clearing out your garage or house clearance.
We will make your move smooth and easy by removing all items that aren't kept in the home and removing them in a recycling facility. We can eliminate one item or several loads regardless of what you've left in your rental property. We'll make sure that it's removed. We'll even clean up when we're finished, meaning you'll be less cluttered to prepare for the end of yourGarden clearance.
Cleaning and Repairs
After the property is entirely unoccupied, get started with the repairs and thorough cleaning. Based on the inventory available, it is possible to move through rooms and do minor repairs, like filling holes in the walls where you've placed hooks for pictures or painting walls returning to the original colour. The number of repairs or changes to your decor.
The decisions you'll have to make the necessary arrangements based on what you received from your landlord before you make any changes to the decor or other work, as well as what the terms that are in your tenancy contract contain. It is also necessary to thoroughly clean your home before you move out. House clearance is one of the main reasons for disputes over deposits at the end of leases,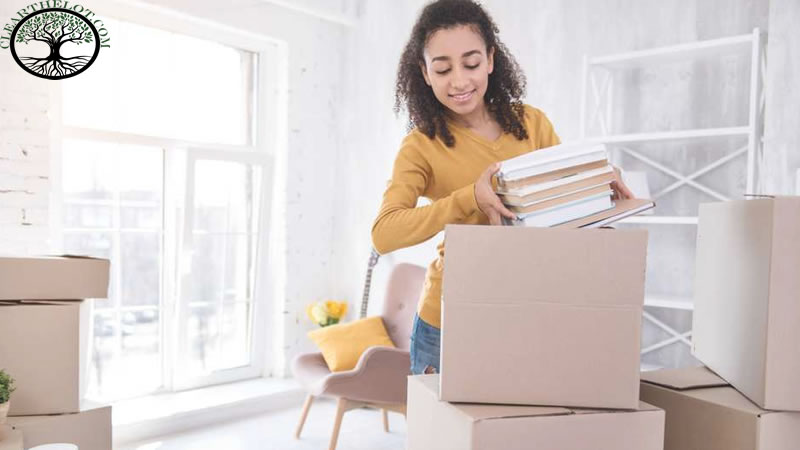 So you'll need to ensure that the task is completed. Engaging a professional cleaning company is not necessary to complete this task. However, you may benefit from it since they'll likely have previous experience in cleaning at the end of the tenancy and will be able to tell you precisely what is required to be completed.
If you choose to employ a professional cleaning company, save all receipts. Some letting agencies have a cleaning service they could suggest, which may aid in avoiding deposits from disputes. However, you do not need to select the company they recommend if you choose not to.
House clearance near me: Final Inspection
Always attend the final inspection as well as check-out inventory. This usually happens just a few days before your end of the tenancy date. The landlord or the letting agent will inspect the property and ensure that the property's condition is in line with the inventory at check-in. If something appears to be off.
it is possible to discuss the issue in a meeting with the landlord agent or lose a portion of your deposit. if a repair or removal has to be completed. Also, it would be best to capture your own photographs after the items have been taken away, the repairs have been completed, and the deep cleaning is completed. The photos can later be used as proof if you have any disputes regarding deposits.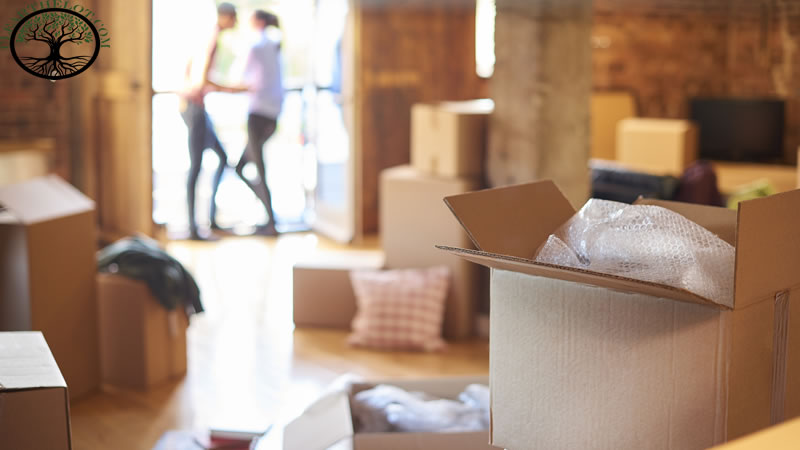 Keys to Lock Up and Return
The day you end your tenancy, make sure that all the windows and doors are locked before you leave, including the back door, the shed, and the garage, if there's one. Make sure that any instruction manuals for the appliances leaving at a convenient location that the next tenant can locate. Then, it would help if you gave the keys back to the landlord or the letting agent according to your end of the tenancy agreement.
Garden clearance near me: Updating Rental Order Standing
The final thing you'll have to do after you have ended the tenancy is to notify your bank account. when you receive the last rent instalment made out of your account. It is common to receive the rent in a continuous standing order, meaning the rent will continue to flow until you choose to stop it.
It can assist if you are moving from home and require help removing unwanted objects. We offer Surrey home clearances, London house clearance, and waste removal services across London and surrounding regions. Contact us today to speak to our knowledgeable Waste Removal Team members about the best way to assist you in your house clearance.