It often happens that we find ourselves in front of a pile of garbage placed in a corner of our house or even scattered around it. Nowadays people generate a large amount of garbage and when it comes time to remove it they face a very big and often very difficult task. However, this does not mean that a difficult task such as house clearance from the waste generated cannot be made easier as a process.
Before you get started, remember that there is always a second Option to choose from. Today there are a variety of ways to dispose of your rubbish. See below for the most common ways to dispose of household waste today. Municipality first, let's analyze the household waste collection service offered by the municipality. The reason we will treat this alternative is.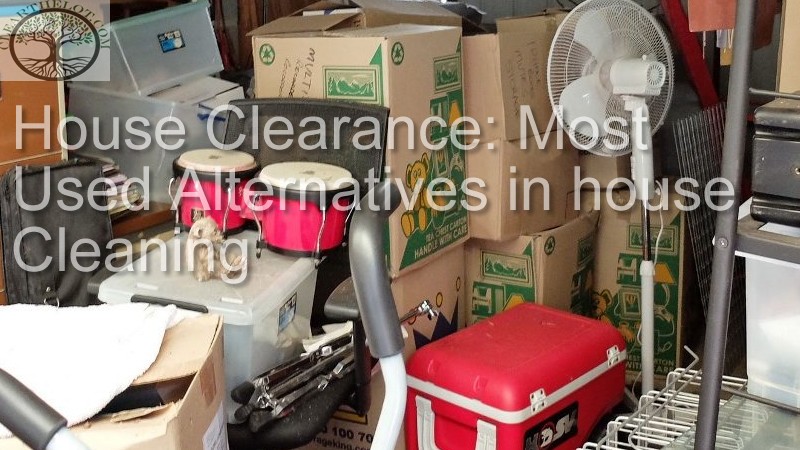 We provide House Clearance Services in London and Surrey including House Clearance, Garden Clearance, Office Clearance, Fencing, Garage Conversions, Interior Decorating, Property Refurbishment, and Scaffolding Services. To get the best Cleaning services in London and Surrey please visit Clearthelot.com.
A person who needs a service as a starting point always seeks help from the town hall. As we can see, in addition to taking care of the streets of our city or minimizing garbage in our neighbourhoods. They also offer services for the collection of Garbage that we generate in our homes.2nd is that we can call professional house clearance services providers firm like Clearthelot to manage it.
Garden Clearance: As a second alternative
It is very easy to contact the town hall. Just check their website and you will know when your litter collection day is. You have set a collection day for each house clearance. But what usually happens? It just so happens that the big pile of household waste. we have can't wait there for days. If it's in your house, it's not healthy for you, and if you take it outside you'll be fined for that action.
Usually, the city government provides citizens with contact phone numbers so that they can ask for help as soon as possible. But what you should know is: If you are looking for fast service in a short time. There is a high probability that you will not get it. First and foremost because the city council is very busy. Second, because they don't collect all types of garbage.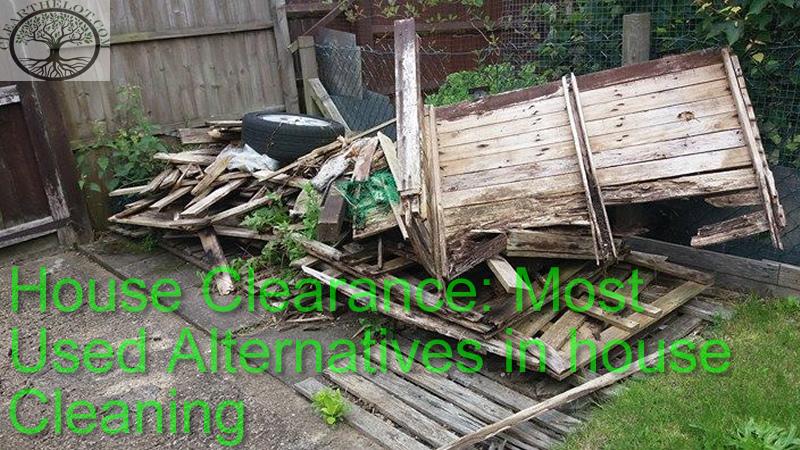 As a second alternative, we'll cover the container. In most cases, shipping containers are a good option for real estate construction or remodelling. When it comes to those two cases, you can use a container to fill it with rubble and rubble left over after rebuilding. What to consider: Containers are one of the most popular alternatives for construction and garden Clearance waste.
The problem is that you are not allowed to throw rubbish in there, especially since hazardous waste is categorically forbidden. Other items that cannot be thrown in a container are furniture and household appliances. When we refer to the rental prices of a container, these are usually acceptable prices. The disadvantages are the size of the bins.
House clearance Service: Skip garbage cans
The fact that they are separate for different fertilizers, so not all types of garbage can be collected and disposed of. A single container. Therefore, you may need larger or smaller container jars, or more than one container jar, which increases the price. You have to worry about where to place the container.
The company you hire will take care of the transport deliver it to your home and also pick it up again. What about the permit you need to get from City Hall? Having a container placed in your backyard is not a problem. But if you want it placed on the street you will need permission from your neighbours and a permit from City Hall.
 Garbage Disposal Companies
While we have discussed two widely used and chosen alternatives for house clearance the house let's discuss the last but most needed one. We all know that private services that come from reputable companies are the Here we take a look at what happens when you choose a private refuse collection company. The garbage disposal service offered by these companies is one that the customer is always satisfied with.
This is because you pay a certain amount for it. Service and at the end of the day you don't lift a finger to touch your rubbish. There are many house cleaning companies like Clearthelot that will help you as well. It's simple: you call or email one of the many existing companies that offer these services and your junk will even disappear in no time.
Garage Conversions: Best and most useful
Private company teams take care of the entire work process and even use eco-friendly methods from start to finish. They do the collecting, lifting, dismantling, loading into the van and even recycling, and you don't even have to understand when this waste disappears. You only get what you pay for. Since this is the easiest way to get rid of a large amount of garbage.
This service is in the preferences of each of us. Using ecological reusable bags when shopping usually avoids them. But it's important to shop with reusable grocery bags, such as. B. Bags for life. Not only are they typically bigger and stronger, but they also reduce the amount of plastic bags that get collected in your kitchen or our landfills.
Use less plastic in the kitchen Cling film, aluminium foil, paper towels and resalable plastic bags can help, but they create a lot of waste. House clearance, swap paper and disposable towels for microfiber towels that you can wash and reuse. Reusable lunch boxes and washable snack bags keep your groceries just as fresh and reduce the waste your household produces daily.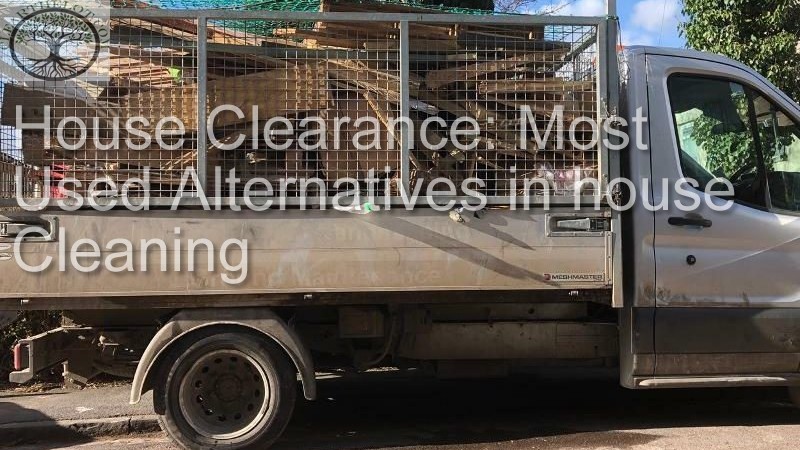 House clearance near me: Way to hire them
Say no to single-use coffee cups and water bottles Despite what people believe, single-use coffee cups are not recyclable due to their inner lining. Just as convenient, and it can also save you money Join buy and sell groups. Try to sell your unwanted items and keep them out of landfills and make some money.
There are many online buying and selling sites and many different Facebook groups. Maybe someone is interested in the microwave you've never used, the shoes that are too big or too small for you or your kids, or the dusty coffee table in the basement. They'll even pick it up and pay you in cash.
Our service is available across the whole of London, Surrey and surrounding areas. Please don't hesitate to contact us if you have any questions or require any special services. Why not call, email or fill in one of our enquiry forms? We are ready and waiting to help.