Proper waste management is crucial for maintaining a clean and sustainable environment. Skip hire has traditionally been a popular method for waste disposal. But it comes with certain limitations and drawbacks. These alternatives provide viable options for both residential and commercial waste disposals. Ensuring that waste is handled responsibly and in compliance with environmental regulations.
The Clear The Lot offers a comprehensive range of services including house clearance, garden clearance, office clearance, fencing, garage conversions, interior decorating, property refurbishment, and scaffolding services in London and Surrey. Visit Clearthelot.com for top-notch cleaning services in these areas.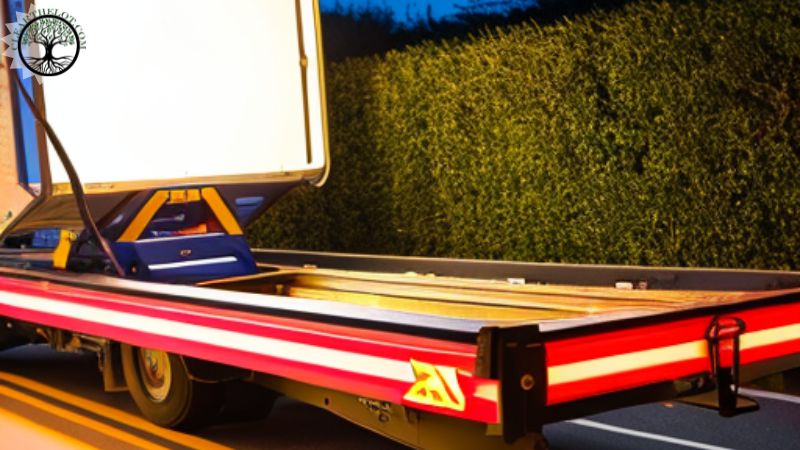 In this article, we delve into alternative waste management solutions that offer more flexibility, efficiency, and sustainability. By exploring skip hire alternatives. We can embrace innovative approaches to waste management that prioritize resource conservation, reduce environmental impact, and contribute to a circular economy.
On-Demand Rubbish Removal Services
On-demand rubbish removal services have emerged as a convenient and efficient alternative to skip hire. These services involve professional waste removal teams that arrive at your location, load the waste onto their vehicles, and ensure proper disposal. One of the key advantages of on-demand rubbish removal is its flexibility.
Unlike a skip hire, where a skip occupies space for an extended period. On-demand services provide the flexibility to schedule waste removal as needed. It is particularly beneficial for projects with varying waste volumes or limited space. Additionally, on-demand rubbish removal services handle the entire waste management process, including sorting, recycling, and proper disposal.
They have the expertise to segregate different types of waste and ensure that recyclable materials are diverted to appropriate recycling facilities. This approach reduces the amount of waste sent to landfills, promotes resource recovery, and supports a circular economy.
House Clearance: Junk Removal Companies
Junk removal companies specialize in the efficient removal of unwanted items and bulky waste. These companies offer a comprehensive solution for waste disposal, targeting specific items or a wide range of materials. By hiring a junk removal company. You can easily get rid of furniture, appliances, construction debris, garden waste, and more.
Junk removal services have several advantages over skip hire. Firstly, they eliminate the need for permits and skip placement. Which can be a challenge in densely populated areas or properties with limited space. Moreover, junk removal companies often have smaller trucks and equipment that can navigate narrow streets and access hard-to-reach areas, making them suitable for urban environments.
Another key advantage is that junk removal services provide labour assistance. Their trained professionals handle the heavy lifting and loading of waste, relieving you of physical strain and saving time. They are equipped with the necessary tools and equipment to ensure safe and efficient waste removal.
Furthermore, responsible junk removal companies prioritize environmentally friendly practices. They actively seek to recycle and donate usable items, diverting waste from landfills. By choosing a reputable junk removal service, you can have peace of mind knowing that your waste is being disposed of responsibly and sustainably.
The Clear The Lot offers a comprehensive range of services including house clearance, garden clearance, office clearance, fencing, garage conversions, interior decorating, property refurbishment, and scaffolding services in London and Surrey. Visit Clearthelot.com for top-notch cleaning services in these areas.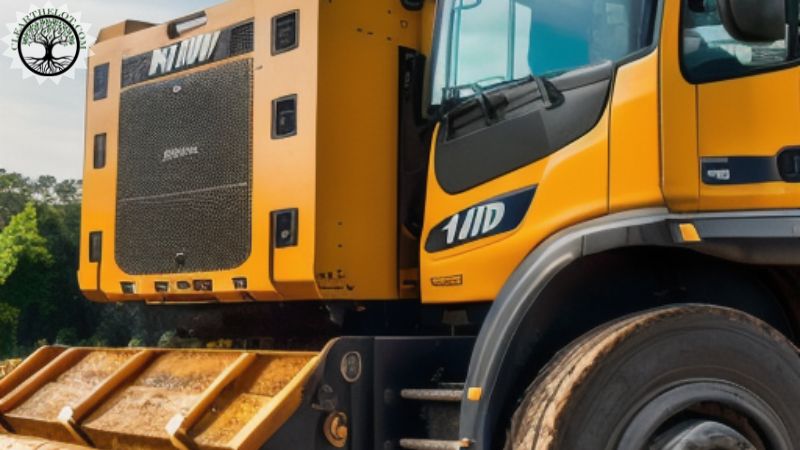 House Clearance Cost: Community Recycling Centers
Community recycling centres are valuable resources for waste disposal and recycling. These centres accept a wide range of materials, including paper, cardboard, glass, plastics, and metals. They provide a convenient and accessible location for individuals and businesses to drop off their recyclable waste.
By utilizing community recycling centres, you can ensure that your waste is properly sorted and directed to the appropriate recycling streams. These centres often have trained staff or volunteers who assist with the sorting process, ensuring that different materials are segregated correctly.
Community recycling centres promote resource conservation by diverting recyclable waste from landfills. By recycling materials, valuable resources can be recovered and reused in the manufacturing of new products. This reduces the need for raw materials extraction, conserves energy, and minimizes the environmental impact associated with resource extraction and production.
Moreover, community recycling centers often serve as hubs for education and awareness. They provide information on proper waste sorting, recycling techniques, and the importance of waste reduction. By engaging with these centres, individuals can gain knowledge about sustainable waste management practices and become active participants in promoting a circular economy.
Donation and Reuse Centers
Donation and reuse centres are an excellent alternative for disposing of items that are still in usable condition. These centres accept donations of clothing, furniture, electronics, and various household items. The donated items are then made available for resale at affordable prices or distributed to those in need.
By donating to reuse centres, you contribute to waste reduction and promote a culture of reuse. Items that would otherwise end up in landfills find a new lease of life, benefiting individuals and reducing the demand for new products. Additionally, these centres often support charitable organizations or social enterprises, which further contribute to community development.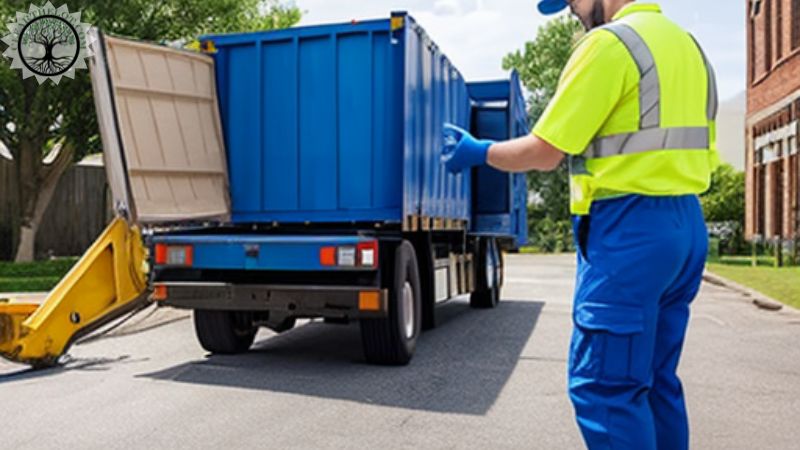 House clearance near me: Safety Considerations
Furthermore, donation and reuse centres provide an opportunity for individuals and businesses to declutter responsibly. Instead of discarding unwanted items, they can be given a second chance through donation. This not only helps to free up space but also promotes a more sustainable approach to consumption.
When engaging in DIY landscaping projects, it's essential to prioritize safety for yourself and others. Consider the following safety measures:
Protective Gear: Wear appropriate protective gear, including gloves, safety glasses, sturdy footwear, and sun protection, to prevent injuries and sunburn.
Tool Safety: Handle tools and equipment with care, following the manufacturer's instructions and safety guidelines. Keep blades sharp, and store tools properly to prevent accidents.
Electrical Safety: If your landscaping project involves electrical work, ensure you have a proper understanding of electrical safety. Follow local electrical codes, use outdoor-rated equipment, and consult professionals when necessary.
Water Safety: If your project involves working around water features, such as ponds or fountains, exercise caution to prevent accidents and drowning. Install proper safety barriers and ensure children and pets are supervised.
Chemical Handling: If using fertilizers, herbicides, or other chemicals, read and follow the instructions carefully. Wear protective gloves and clothing, and store chemicals in a secure location away from children and pets.
Structural Integrity: When building structures like decks, pergolas, or retaining walls, ensure proper structural integrity and adherence to building codes. Use appropriate materials and techniques to ensure the safety and longevity of the structures.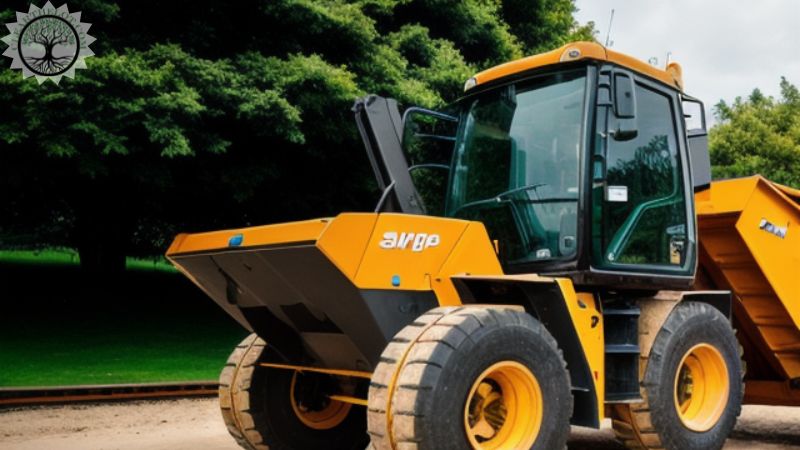 House Clearance in London: Conclusion
Skip hire alternatives offer innovative and sustainable solutions for waste management, prioritizing resource conservation, environmental protection, and community engagement. On-demand rubbish removal services, junk removal companies, community recycling centres, and donation and reuse centres present viable options for waste disposal that are flexible, efficient, and environmentally responsible.
The process is simple if you're interested in getting garden clearance services from Clear The Lot. You can contact them via 0773 467 8923 or info@clearthelot.com to request a quote and schedule an appointment. Their team will visit your property to assess the job and provide a competitive price based on the volume and weight of the waste to be cleared.
By exploring these alternatives, we can embrace a circular economy mindset and contribute to a cleaner and more sustainable future. It is essential to consider these options and choose the most suitable alternative based on waste volume, space constraints, and environmental impact. Together, we can revolutionize waste management practices and work towards a more efficient and sustainable waste disposal system.