Rubbish removal is an essential aspect of maintaining a clean and hygienic living environment. Proper waste management practices not only enhance the aesthetic appeal of our surroundings but also contribute to the overall well-being of communities and the preservation of the environment.
Clear The Lot offers a comprehensive range of services including house clearance, garden clearance, office clearance, fencing, garage conversions, interior decorating, property refurbishment, and scaffolding services in London and Surrey. Visit Clearthelot.com for top-notch cleaning services in these areas.
In this article, we will delve into the importance of efficient rubbish removal, explore the challenges associated with waste management, and highlight sustainable solutions for disposing of waste effectively.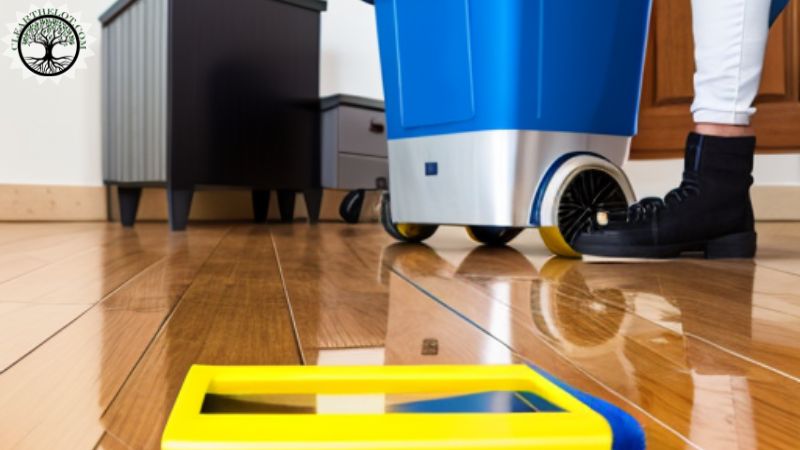 The Significance of Rubbish Removal
Health and Safety: The accumulation of rubbish can lead to various health hazards. Including the spread of diseases, contamination of water sources, and attraction of pests. Efficient rubbish removal plays a crucial role in safeguarding public health and ensuring a safe living environment for everyone.
Environmental Impact: Improper disposal of waste can have detrimental effects on the environment. Landfills contribute to pollution, greenhouse gas emissions, and the depletion of natural resources. By adopting responsible rubbish removal practices, we can reduce the environmental footprint and work towards a more sustainable future.
 Challenges in Rubbish Removal
Increasing Waste Generation: With growing populations and consumption patterns, the volume of waste being generated is on the rise. This places a strain on existing waste management infrastructure and highlights the need for innovative solutions to handle the ever-increasing rubbish.
House Clearance near me: Illegal Dumping
Illegal dumping poses a significant challenge, particularly in urban areas. It not only spoils the aesthetics of the surroundings but also creates environmental hazards and requires additional resources to clean up. Effective rubbish removal strategies must address this issue and discourage such unlawful practices.
Recycling and Waste Sorting: Encouraging recycling and waste sorting is crucial for maximizing resource recovery and minimizing landfill waste. However, the lack of awareness, infrastructure, and convenient recycling options can hinder progress in this area. Efforts should be made to educate communities and provide accessible recycling facilities.
Sustainable Rubbish Removal Solutions
Professional Rubbish Removal Services: Hiring reputable rubbish removal companies ensures that waste is handled responsibly and disposed of in compliance with environmental regulations. These services often include efficient collection, sorting, recycling, and proper disposal, reducing the burden on individuals and promoting sustainability.
Community Recycling Programs: Establishing community-based recycling programs encourages active participation and creates a sense of responsibility among residents. These initiatives can include curbside recycling, drop-off centres, and educational campaigns to promote waste reduction and recycling practices.
Composting and Organic Waste Management: Encouraging composting and proper management of organic waste is an effective way to reduce the amount of rubbish sent to landfills. Composting not only diverts waste but also produces nutrient-rich compost that can be used to enrich the soil and support sustainable gardening practices.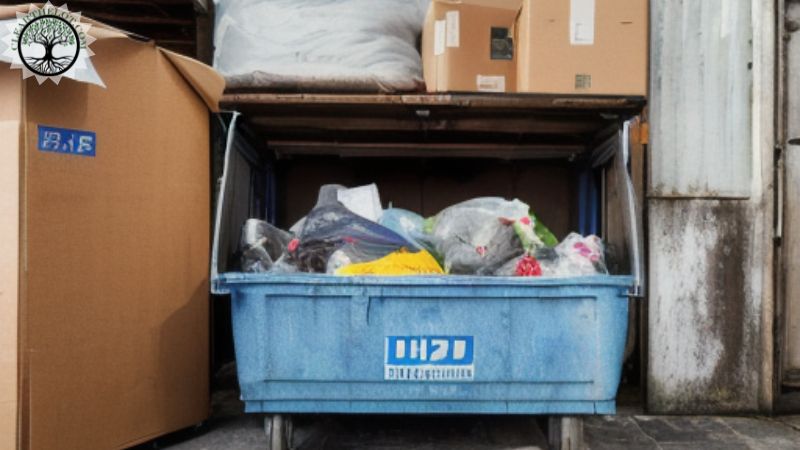 Waste-to-Energy Facilities: Waste-to-energy technologies can convert certain types of waste into renewable energy sources, such as biogas or electricity. These facilities help reduce landfill waste and contribute to the generation of clean energy. To learn more tips about Rubbish Removal click here.
Garden Clearance: Individual Responsibility in Rubbish Removal
Clear The Lot offers a comprehensive range of services including house clearance, garden clearance, office clearance, fencing, garage conversions, interior decorating, property refurbishment, and scaffolding services in London and Surrey. Visit Clearthelot.com for top-notch cleaning services in these areas.
Reduce and Reuse: As individuals, we have the power to minimize waste generation by adopting a "reduce and reuse" mindset. This involves making conscious choices to reduce our consumption, opting for reusable items, and finding creative ways to repurpose materials. By embracing these practices. We can significantly reduce the amount of rubbish that needs to be disposed of.
Educating and Raising Awareness: Education plays a vital role in promoting responsible rubbish removal. Communities, schools, and organizations can organize awareness campaigns to educate individuals about the importance of waste management, recycling, and proper disposal methods. By equipping people with knowledge and understanding. We empower them to make informed decisions and actively participate in rubbish removal efforts.
Responsible Disposal: Proper rubbish disposal involves adhering to local regulations and guidelines. Individuals should be aware of specific disposal methods for different types of waste. Such as hazardous materials or electronic waste, and take the necessary steps to ensure their safe and appropriate disposal. This may include utilizing designated collection points or contacting specialized disposal services.
Adopting Sustainable Habits: Sustainable habits can make a significant impact on rubbish removal. For example, practising mindful shopping by opting for products with minimal packaging, using reusable bags and containers, and choosing eco-friendly alternatives can help reduce waste. Additionally, implementing efficient waste sorting systems at home. Such as separate bins for recyclables and organic waste, can facilitate the recycling process and minimize landfill waste.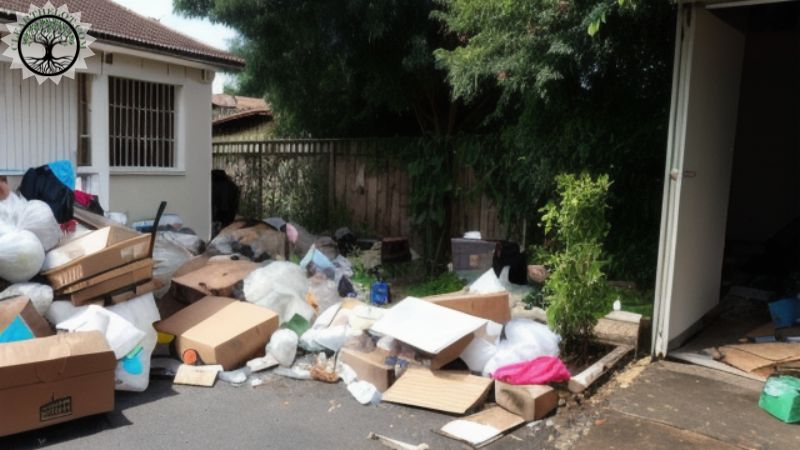 House Clearance London: The Future of Rubbish Removal
Technological Advancements: The field of rubbish removal is evolving with technological advancements. Smart waste management systems. Such as sensor-equipped bins and data-driven collection routes, optimize waste collection processes, reduce costs, and minimize environmental impact. These innovations have the potential to revolutionize rubbish removal and enhance overall efficiency.
Efficient rubbish removal is a collective responsibility that requires the involvement of individuals, communities, businesses, and governments. By recognizing the significance of proper waste management, addressing the challenges, and embracing sustainable solutions, we can work towards cleaner and more sustainable environments.
Through professional rubbish removal services, community initiatives, responsible individual practices, and technological advancements, we can achieve efficient waste management, minimize environmental impact, and promote a circular economy. Each small step, whether it is reducing waste, recycling, or choosing eco-friendly alternatives, contributes to a cleaner and more sustainable future.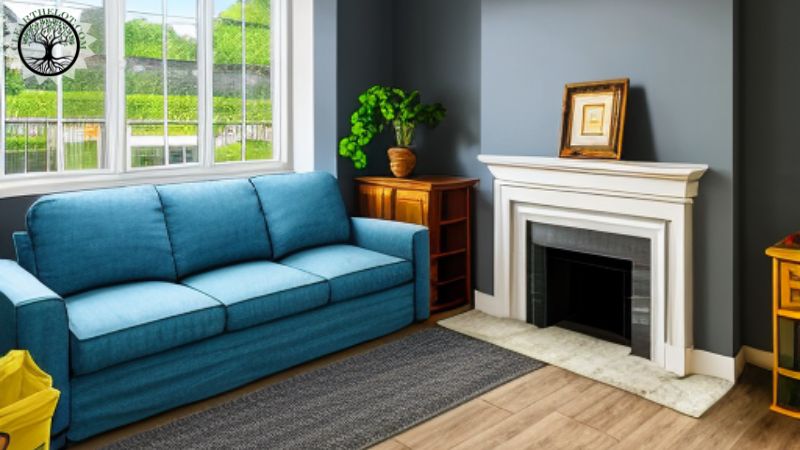 House Clearance Cost: Circular Economy Approach
The transition towards a circular economy aims to minimize waste by promoting the reuse, recycling, and repurposing of materials. By embracing this approach, rubbish removal can become an integral part of a larger system that focuses on resource conservation and sustainable practices. This shift requires collaboration between businesses, governments, and individuals to redesign processes and foster a more circular and sustainable waste management system.
The process is simple if you're interested in getting garden clearance services from Clear The Lot. You can contact them via 0773 467 8923 or info@clearthelot.com to request a quote and schedule an appointment. Their team will visit your property to assess the job and provide a competitive price based on the volume and weight of the waste to be cleared.
It is up to us to take action and make a positive difference in rubbish removal. By working together and embracing the principles of reducing, reuse, and recycling. We can create a cleaner, healthier, and more sustainable world for ourselves and future generations. Let us be stewards of our environment and strive for efficient rubbish removal practices in all aspects of our lives. Efficient rubbish removal is crucial for maintaining clean and healthy communities.
By addressing the challenges associated with waste management and adopting sustainable solutions. We can mitigate environmental impact, promote resource conservation, and safeguard public health. Through collaborative efforts between individuals, communities, and authorities. We can create a future where responsible rubbish removal practices are the norm, leading to cleaner and more sustainable environments for generations to come.
Contact us today for your free quote.
Tel: 0203 323 0017
email: info@clearthelot.com
Check out our te websiwww.clearthelot.com for more information.
Or see our Facebook page. Clear The Lot London